When opening up about her medical scare on social media, the former 'Love and Hip Hop: Hollywood' star says that her stomach gets swollen and botched due to the infection.
AceShowbiz –Hazel E has been rushed to hospital with an infection. Making use of her social media platform, the former "Love & Hip Hop: Hollywood" star revealed that she's hospitalized for infection from tummy tuck.
"So, I'm making 'Hazel in the hospital' video..It looks like I'm gonna be here longer than I expected. It's my second day with another infection in my stomach," the 41-year-old reality star said in a video she shared via Instagram Story on Tuesday, April 19. "So you guys have been asking me about, 'Why her stomach is so swollen? Why she's so botched?' It's infection after the tummy tuck."
"So, you know, pray for me..or don't. Just cut the negativity out. I don't really need to see it or hear it," Hazel said in the clip. She went on to say that the doctors are currently "trying to get it under control so it doesn't go back into that substantive state."
Elsewhere in the video, Hazel warned those women who are interested in tummy tuck and plastic surgery that everything has "consequences." In a following Story, she uploaded a selfie from her hospital bed.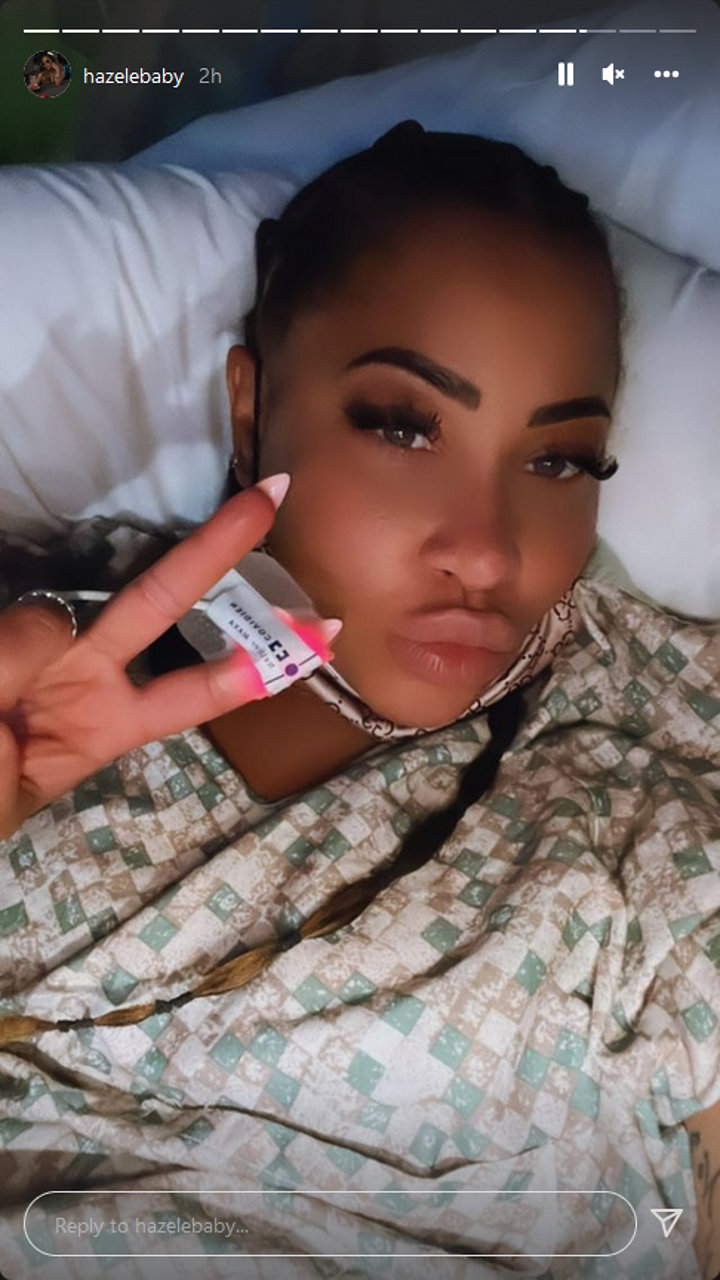 Hazel E shared a selfie from her hospital bed after revealing her medical scare.
In April last year, Hazel was hospitalized after suffering major complications from botched plastic surgery. When opening up about her health issue, Hazel, who shares her 1-year-old daughter Ava Dior Waller with her husband De'Von Waller, tearfully divulged during an Instagram Live session, "They had to take my boobs. It was a lot of fluid leaking and it was making me really sick and I came in for dehydration. They decided to remove my boobs."
"Now I just got to a new hospital because I'm getting a blood transfusion," Hazel explained, "I had to have the mommy makeover, then my makeover didn't work so now I don't have any boobs anymore – so you guys can't f**king make fun of me anymore. This is what it is, you know?" She then begged, "I just wanted my old body back F***c."
Source: Read Full Article