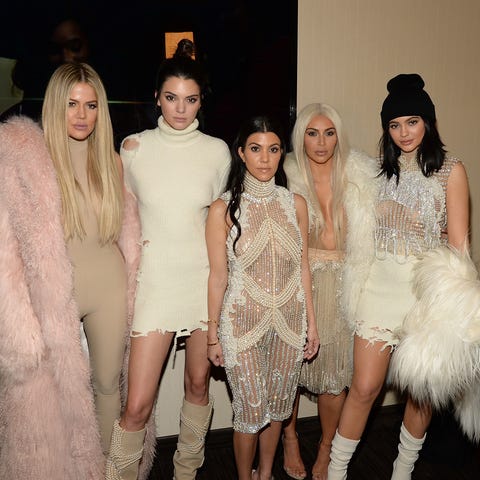 Yesterday, the Kardashian-Jenner sisters announced that they're shuttering their apps in 2019. They all shared basically the same exact message to relay the news, which is LOL.
Here it is: "We've had an incredible experience connecting with all of you through our apps these past few years but have made the difficult decision to no longer continue updating in 2019. We truly hope you've enjoyed this journey as much as we have, and we look forward to what's ahead."
View this post on Instagram
Just an update, the girls won't be updating their apps anymore
A post shared by Kylie Jenner (@kyliesnapchat) on
The sisters launched their apps in 2015, and the idea was that they would share exclusive content there that people paid a subscription fee for. Khloé, for example, wrote about how she decorated True's nursery in Cleveland, and Kourtney shared a bunch of her diet and exercise tips.
Kendall had already shut down her app last year, and a lot fans reacted to the news by saying that they get most of their Kardashian content via Instagram anyways.
FYI, Kim, Kourtney and Khloé announced earlier this year that they were shutting down their DASH stores. Please do enjoy this little walk down memory lane.
It's the end of an era. 😭
Follow Emma on Instagram.
Source: Read Full Article