Big news, people! After much buildup and speculation about it, Katherine Schwarzenegger and Chris Pratt got married yesterday in Montecito, California.
While Katherine had her bridal shower in April (which friggin' OPRAH attended, by the way!), Chris had previously said that the wedding would be a "maybe fall, winter kind of thing"—so sneaky, trying to trick us all into thinking that it wouldn't be a summer wedding!
The couple tied the knot at the ultra luxe San Ysidro Ranch in an "intimate ceremony," according to People. A source also shared of the wedding, "You can tell today is the happiest day for Katherine. She hasn't stopped smiling. And Chris seems giddy with excitement. The venue is beautiful. Lots of flowers and greenery everywhere. It's a very romantic setting for a wedding…The whole family took wedding photos, including her parents Maria [Shriver] and Arnold [Schwarzenegger]. Everyone just looked so happy."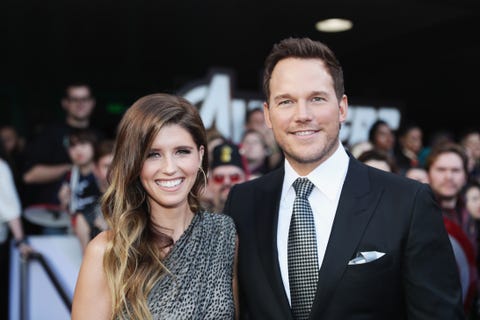 Also, if you *must* know, the source shared some details about the food at the reception, saying it was a "very vibrant menu" with "only local food." The guest list included Chris' son Jack (who Chris previously said is "so thrilled" about the wedding), Katherine's family (duh), and celeb friends like Rob Lowe, who, according to TMZ, lent the couple his house for their rehearsal dinner. The outlet also reports that Katherine wore "a simple, fitted gown with a long lace trim veil with a huge train." Pretty!
As for what's next for the couple, Chris has said that he wants "lots of kids," and they both clearly share a passion for hanging out at Chris' farm and tending to his sheep, so maybe it's family life on the farm? TBD!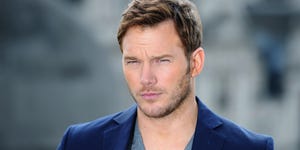 Source: Read Full Article