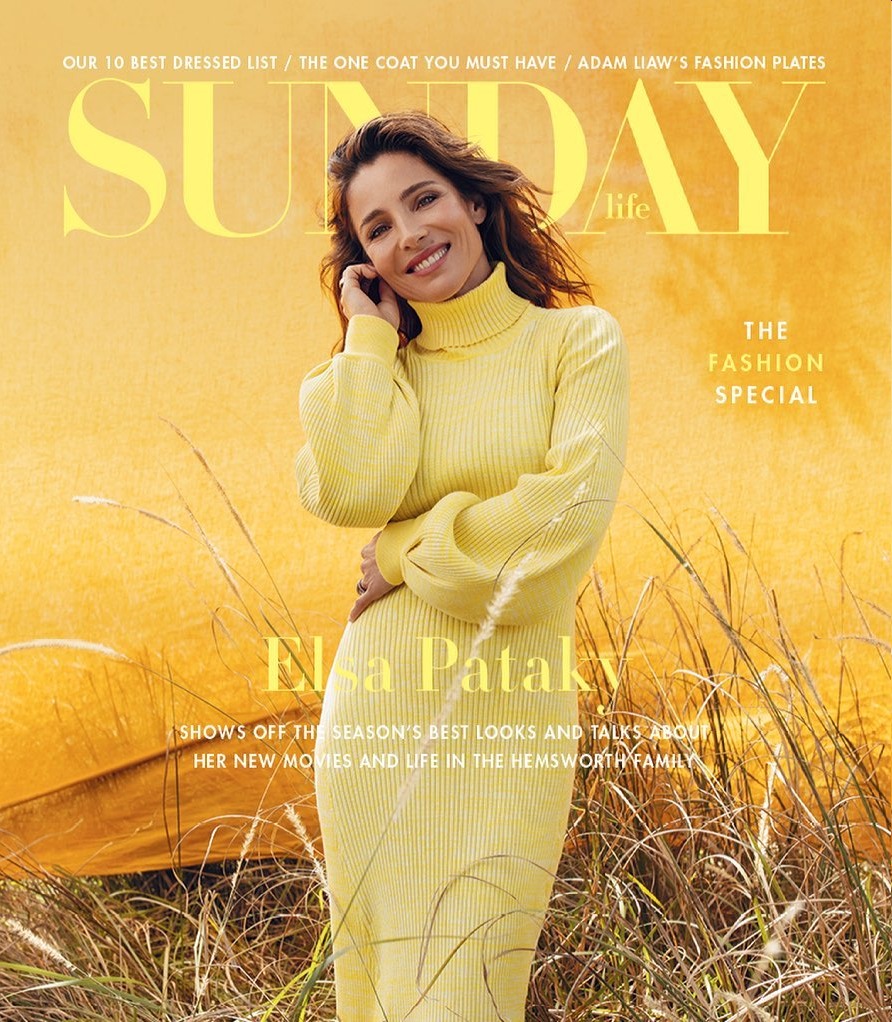 Elsa Pataky covered a recent issue of the Sunday Life magazine, which is the weekend magazine for the Sydney Morning Herald. Elsa and Chris Hemsworth moved to Byron Bay, Australia in 2014 in what was an effort, by Chris, to get his kids and his wife away from the LA lifestyle. Elsa was just pap-strolling too much! Since they moved to Australia, I've felt sort of bad for Elsa. She used to hustle and work whenever she could, but now it feels like Chris set it up so she would have to slow down and be more of a stay-at-home mom to their three kids. The reason why Elsa is chatting with the SMH is because she's about to start work on a new film, Interceptor, where she'll play some kind of badass superheroine. Chris is executive producing it and they've moved their family to Sydney for the time being. You can read the full piece here. Some highlights:
On Interceptor. "The storyline is about a driven woman who has nothing to lose and gets what she wants. It's a role often given to men, but we're seeing more going to women – showing we are capable of a lot more than we think. It's great that my daughter gets to see me as a woman who is strong and saves the world. Up until now, she has seen her father as a superhero, which is great, but now it's my turn.

Being in Sydney now: It's a whole new experience. We are loving being in the city and the kids will go to school here. I can't dress down as much as I do in Byron Bay – we hope to get back there on the weekends. Byron has been beautiful. We made the right decision in 2014 to leave LA and come to Australia – it's been great for the kids to be in nature, enjoy animals and go horse riding.

Raising three kids and not working that much: "It's difficult. There comes a point where you also want to work, not just be at home with the kids. Doing both at the same speed isn't always possible. Finding balance is a process we all go through. I was lucky to stay home and be there for them every second of their younger years. I wrote a book, got into fitness and found other ways to work. It was also Chris's moment to shine and I was fine with that. I knew my time would come again. Doing what you love is important to your sanity as a mother. We should be so proud of being mums – it's the most difficult job in the world.

Chris wanted her to work? "Chris has always pushed me to keep working because he knows it makes me happy. He is always on my side. He tells me not to do things half-half but to commit all the way. He doesn't want me to have any regrets. He is very supportive.

They've been married for more than a decade: "You need to put a lot of work into marriage; I don't think every couple is perfect. It requires patience, understanding, a lot of conversation, getting to know the other person, to know yourself and what you do wrong. It's about not letting one's pride get in the way. We make an effort to do things together without the kids. We make time for ourselves as a couple. There are little things we don't like about each other and pick on each other about, but behind all that is lots of love…There are things we don't like about one another, but we don't focus on them. We aren't perfect.

Whether she dreams of moving back to Spain: "They always ask me when I'll come back to Spain. I tell them, one day. I do love Spain but love Australia so much, and to be able to work here is also amazing. Australians have adopted me and I feel loved by them – we have a similar sense of humour. All the Spanish people who come here love it.
[From SMH]
Isn't there a somewhat big Spanish-speaking population in Australia? I imagine she does feel at home there now, but the experience is definitely laced with some bittersweetness. She was never going to be a big-time actress, but she had her own career and she loved it and she loved to hustle. I still believe Chris really forced her to move to Australia and stay home with the kids, despite what she's saying now. "It was also Chris's moment to shine and I was fine with that. I knew my time would come again." That's… a lot. But I hope he is supportive of her career now. I just don't know.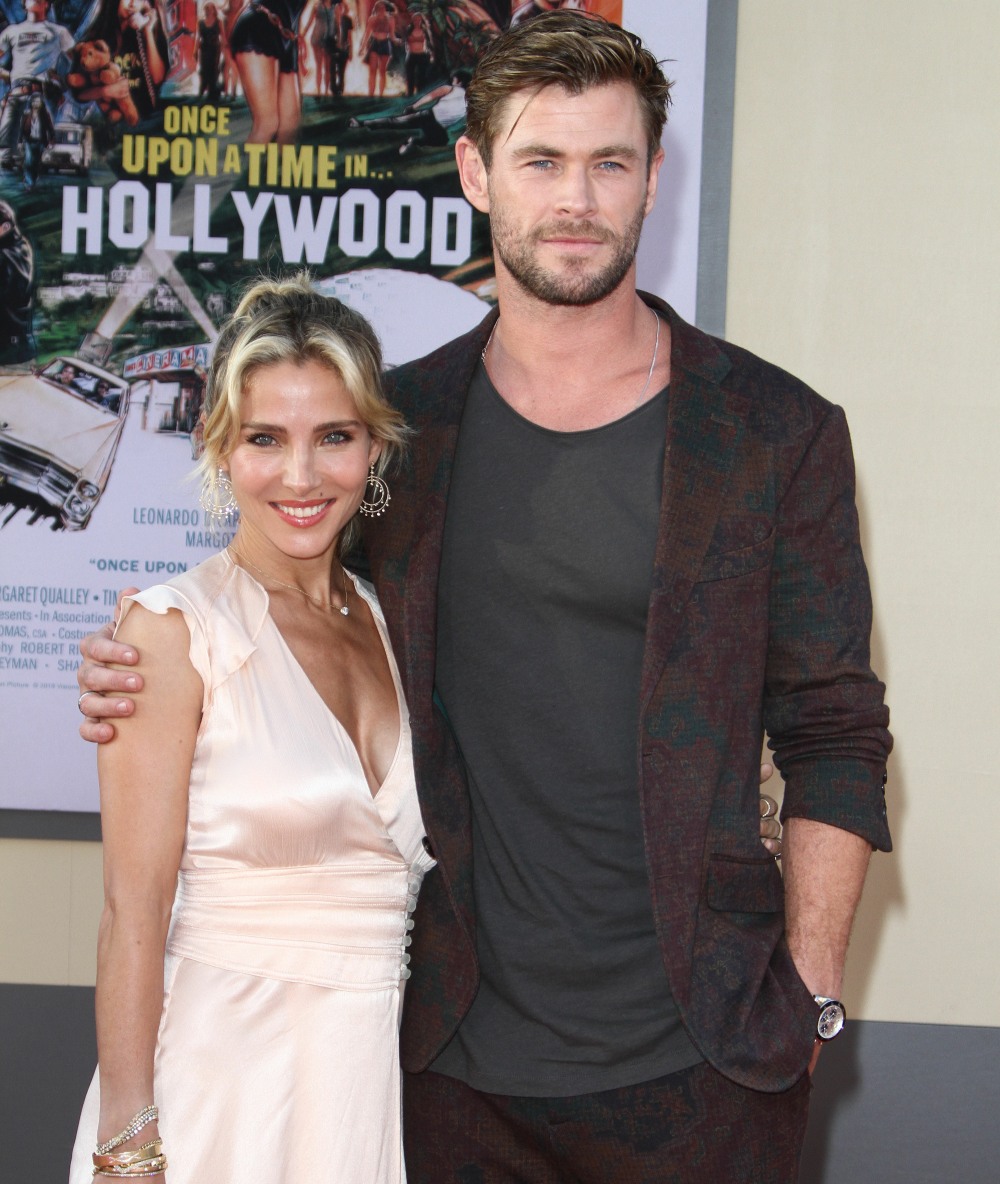 Photos courtesy of Avalon Red.
Source: Read Full Article