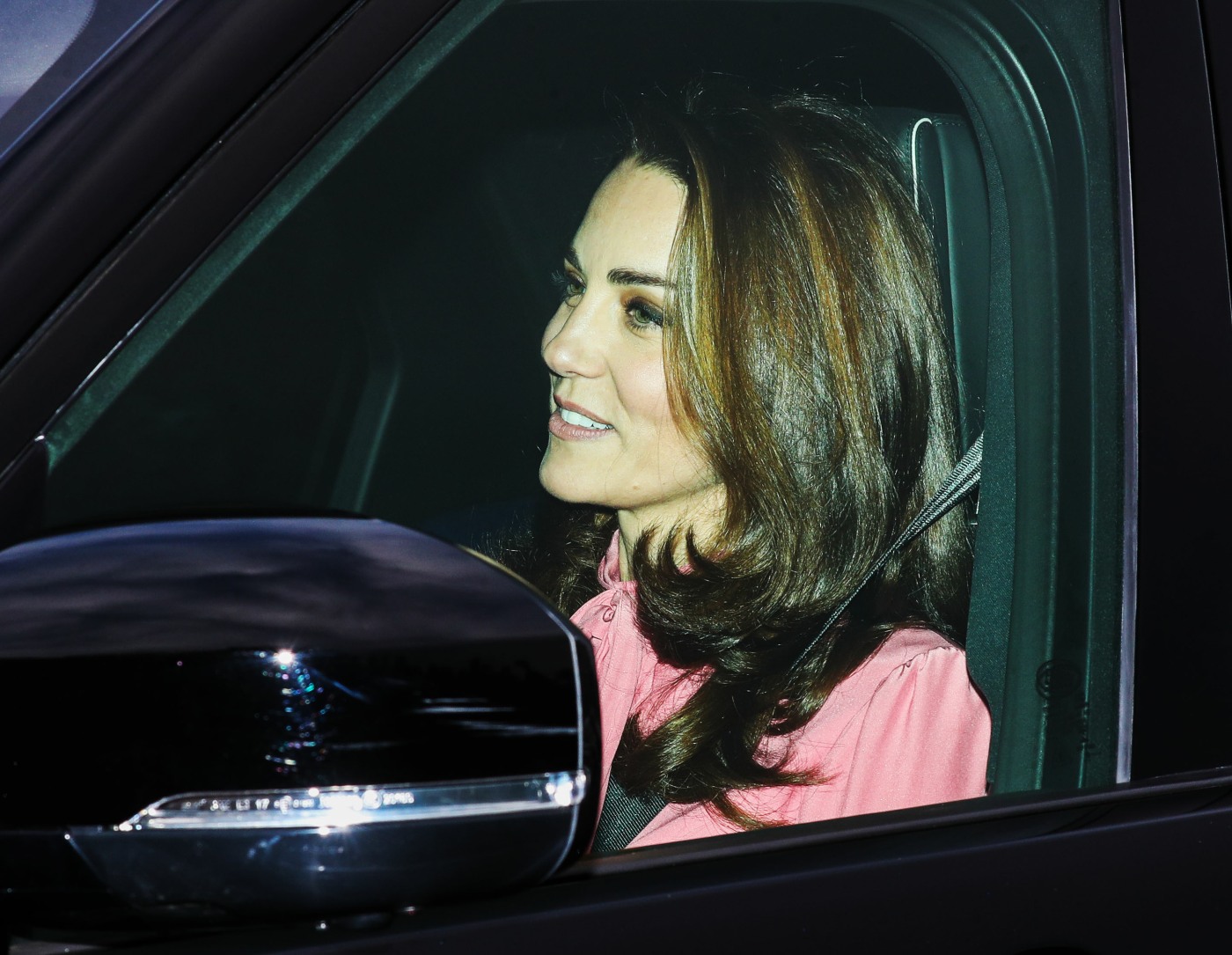 Here are some photos of Royals In Cars, which should be more of a thing. Today is the annual Buckingham Palace Christmas luncheon, where the Queen invites all of her relations for a low-key family meal before she travels to Sandringham for the holidays. There is limited space at Sandringham, so only immediate family members go to Norfolk for Christmas, and this Buckingham Palace luncheon is a way for the Queen to invite some of the lesser royals to some kind of group activity.
The British papers are making a big deal about how the Duchess of Cambridge and Duchess of Sussex are both at the luncheon, like maybe there will be a big, violent catfight over ham and fruitcake. Doubtful. While I think it's clear that Meghan and Kate are not BFFs, they'll both be on good behavior today. I personally think the bigger drama will be between William, Harry and Charles.
Meghan seemed to wear something black and conservative for the lunch, while Kate chose something in a Pepto pink shade with a pussybow. Prince George, Princess Charlotte and Nanny Maria were in the Cambridge car too. Are the kids already out of school? I suspect the Cambridges will be heading to Anmer Hall today or tomorrow. Princess Michael of Kent was also in attendance – last year, she wore a racist blackamoor brooch, but she doesn't seem to be wearing any racist jewelry this year. We'll see.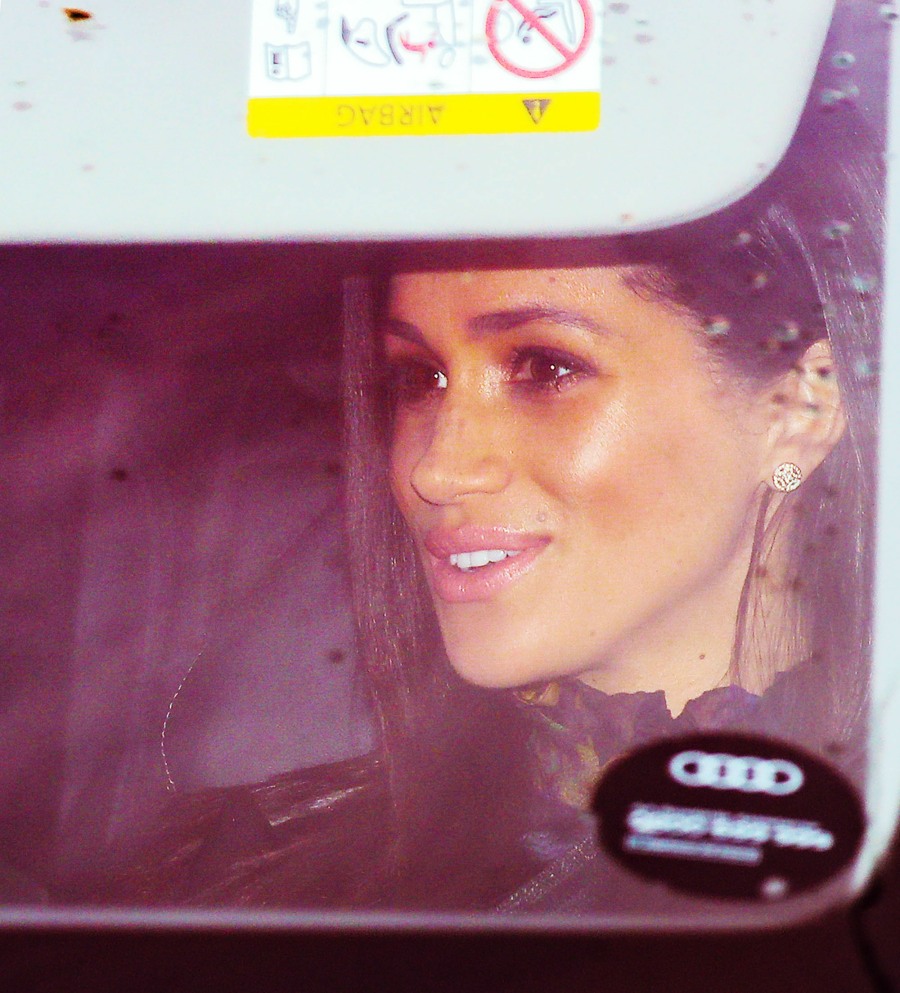 Embed from Getty Images
Embed from Getty Images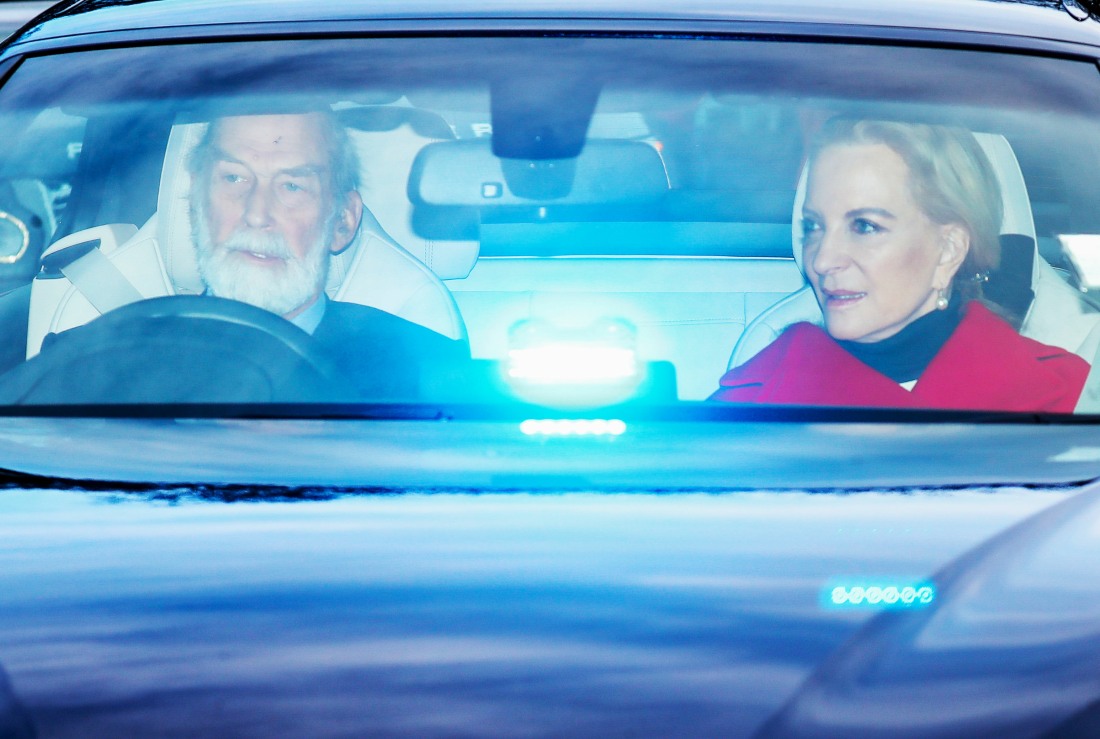 Photos courtesy of WENN, Getty.
Source: Read Full Article