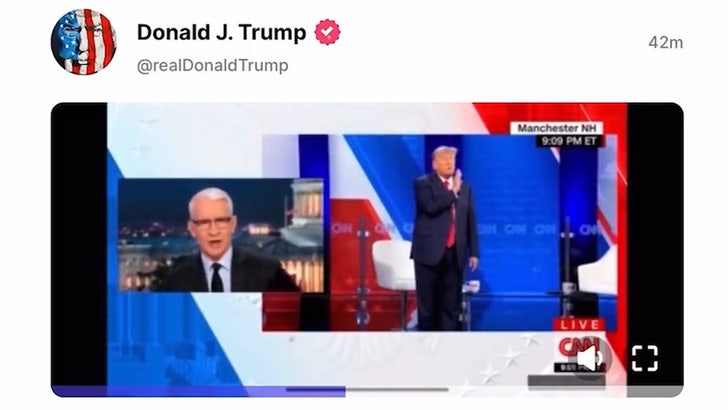 Donald Trump's pilling on CNN in the wake of his town hall by posting a doctored clip of Anderson Cooper saying Trump owned CNN during the event … but with far more colorful language.
Trump is clearly relishing the fact CNN is getting tons of blowback from the left for giving him a platform — and he spiked the football with this fake video of Anderson reacting to the end of the town hall. As the crowd roars for Trump, you see Anderson say "That was President Donald J. Trump ripping us a new ass****."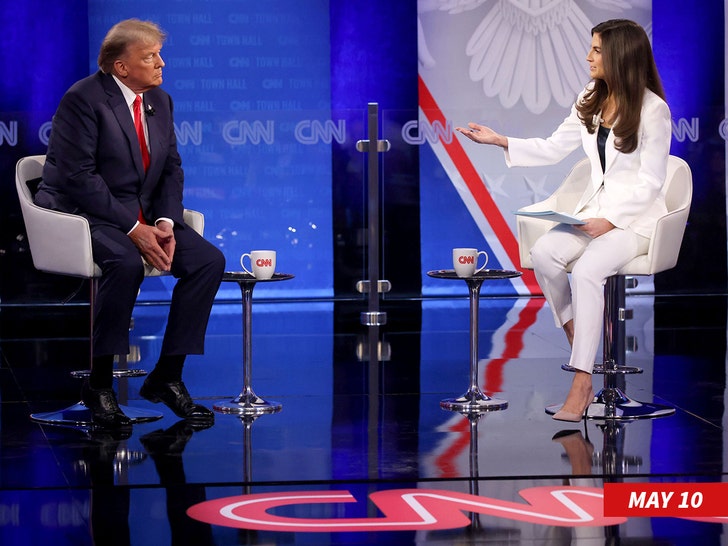 Put politics aside, for just a moment, and the clip is pretty hilarious. However, it's also a stark reminder of just how petty and self-congratulatory Trump can be.
Trump didn't produce the spoof — it was uploaded by YouTube user, "Borg Clone" — but the ex-prez clearly endorses the message … which is that Trump's getting the last laugh on the network that hosted him.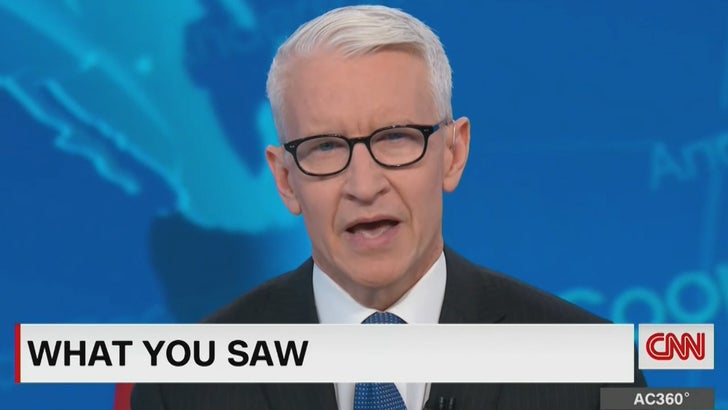 As we reported … Anderson Cooper, the real one, addressed the backlash against CNN by saying viewers shouldn't wall themselves off from Trump, or any politician, just because they hate their policies or personality.
We're sure Anderson still stands by that, but Trump's sophomoric showboating has gotta make it a little harder.
Source: Read Full Article