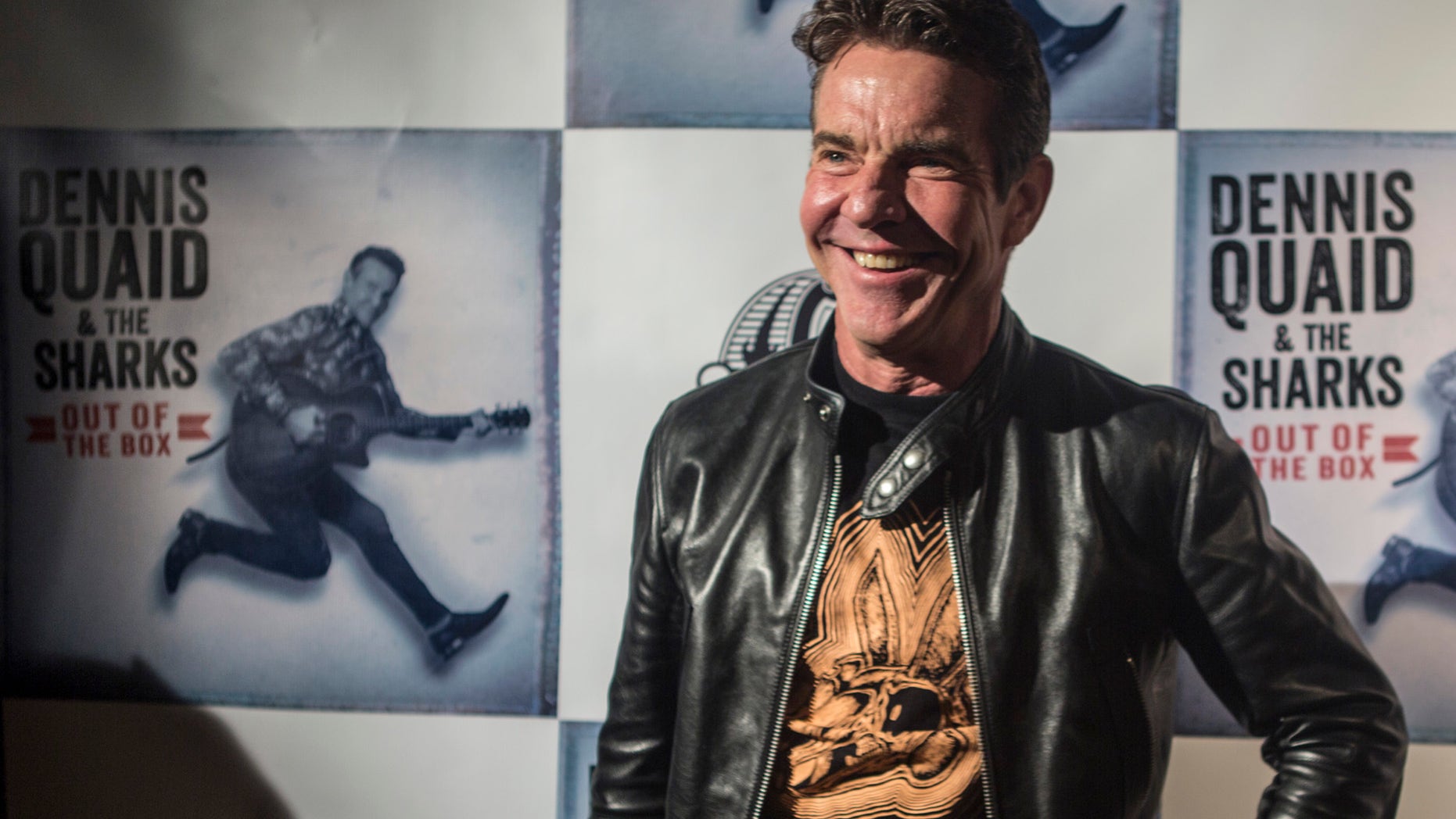 Dennis Quaid arrives at the "Dennis Quaid and the Sharks" Album Release Party at The Village on December 04, 2018 in Los Angeles, Calif. The "Parent Trap" alum spoke to Fox News about the controversy surrounding the holiday song "Baby, It's Cold Outside."
(Harmony Gerber/Getty Images)
LOS ANGELES – Dennis Quaid is weighing in on the controversy surrounding the holiday classic song "Baby, It's Cold Outside."
Speaking to Fox News, the actor – who is also a singer – said that he thinks the matter is "going a little far."
"It's kind of innocent, really," the Dennis Quaid and the Sharks frontman told Fox News on Thursday. "It was written in the '40s and there's nothing predatory about it. It's sort of just the relationship between men and women, you know? That's all."
The 1944 classic, written by Frank Loesser, has sparked debate in recent months on whether or not its lyrics are problematic.
In the tune, which has been covered by many artists since its debut, a female sings: "I really can't stay," to which a man responds: "But baby, it's cold outside."
In another part of a song, a woman is heard singing lines such as, "Say what's in this drink?," "The answer is no" and "I've gotta get home."
When asked if the actor thought the criticism of the decades-old Christmas jingle is fair, the "Parent Trap" alum, 64, said he doesn't think it is.
"It's sort of a dance and courtship – that's what that song, to me, is about – at Christmas season," Quaid explained.
In fact, the "Fortitude" star recently performed "Baby, It's Cold Outside" for the holiday season.
"I sang that song at the Village Studios Christmas Party the other night," the Esurance "Surprisingly Painless Gifting" spokesman revealed.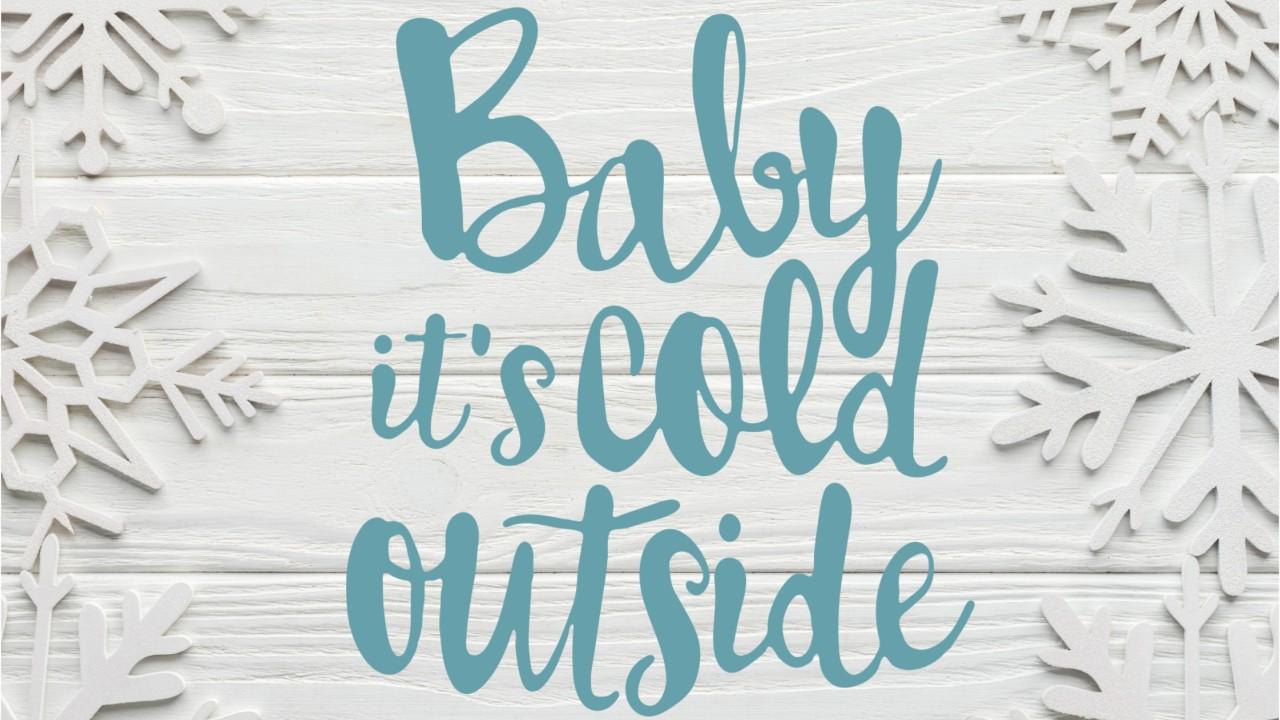 OHIO RADIO STATION STOPS PLAYING 'BABY, IT'S COLD OUTSIDE' AFTER LISTENER EXPRESSES CONCERN OVER SONG'S LYRICS 
Last month, "Baby, It's Cold Outside" made headlines after a radio station in Ohio pulled it from its lineup after a listener expressed concern over the song's lyrics.
According to Fox 8, WDOK Christmas 102.1 removed the tune after one listener called the radio station and suggested it's not appropriate to play the 1940's classic in 2018.
"It wasn't really our decision," WDOK host Desiray told the outlet at the time. "It's the decision of our listeners."
DEAN MARTIN'S DAUGHTER RESPONDS TO 'BABY, IT'S COLD OUTSIDE' CONTROVERSY, SAYS HER FATHER 'WOULD BE GOING INSANE'
"People might say, 'Oh, enough with that #MeToo,' but if you really put that aside and listen to the lyrics, it's not something I would want my daughter to be in that kind of a situation," she continued, explaining that the "the tune might be catchy, but let's maybe not promote that sort of an idea."
Other stations in the U.S. have also reportedly been tasked with determining the song's fate in their regions.
The daughter of singer Dean Martin, who arguably sang the most famous version of the Christmas classic, spoke out against the backlash earlier this month telling Fox News she was "absolutely flabbergasted" when she heard about the criticism.
"It's just insane. When I heard it, I said, 'This can't possibly be.' You know, it's a sweet, flirty, fun holiday song that's been around for 40 years for my dad. He did it in '59. But when I saw it, I tweeted, 'I think this is crazy. What do you think?' And then all of a sudden, it went viral," Deana Martin told us earlier this week.
Deana explained that like her, many fans of the longtime track were perplexed by the news over the holiday season.
"They were saying, 'This is madness. We've gone insane now,'" she explained. "… It's just a sweet, fun song. There's nothing bad about it."
Fox News' Stephanie Nolasco contributed to this report.
Source: Read Full Article