Crystal Hefner on former Playmate life, marriage to late Hugh Hefner
Former Playmate, Crystal Hefner, opens up about her five-year marriage to the late Playboy publisher, Hugh Hefner, and her time as a centerfold model.
LOS ANGELES – Crystal Hefner is thankful for her marriage to the late Hugh Hefner.
Speaking to Fox News about her time with the founder of Playboy magazine, whom she was married to for five years before he died last September at age 91, the former Playmate says Hefner showed her more than just love.
"When I first met Hef I was this kind of insecure college girl," Crystal, 32, admits.
"He taught me love. He taught me kindness. He gave me life. He really did," she gushed.
PHOTOS: HUGH AND CRYSTAL HEFNER
"He opened my mind, my world, to all of these opportunities and experiences I would have never in my lifetime been able to have."
A then-26-year-old Crystal married Hefner, then 86, in an intimate ceremony at the Playboy Mansion on New Year's Eve in 2012. She infamously called off their wedding just five days before they had initially planned to walk down the aisle, but the two later tied the knot.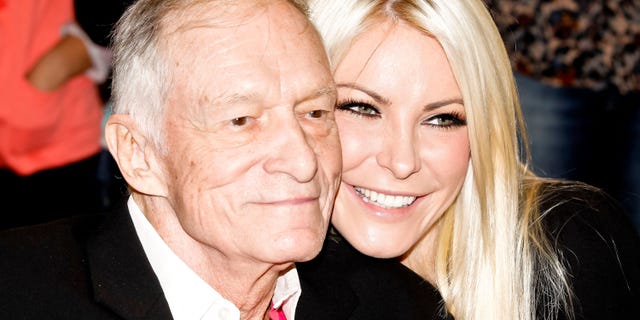 Hugh Hefner and Crystal Harris attend the Beverly Hills City Council and Playboy Enterprises ribbon-cutting ceremony for Beverly Hills Playboy World Headquarters on August 7, 2012 in Beverly Hills, Calif.
(Tibrina Hobson/WireImage via Getty)
"Our relationship was very loving," the model-travel blogger recalled. "He treated me so well and was so respectful and kind."
And even though there was a 60-year age difference between the two, which sparked scrutiny from some, that didn't matter to Crystal.
PHOTOS: PLAYBOY MANSION PARTY
"It's interesting because he was so much older, but our relationship was kind of childlike," the blonde beauty explained.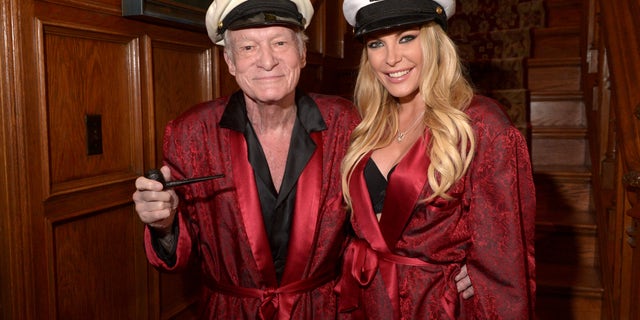 Hugh Hefner and Crystal Hefner attend Playboy Mansion's Annual Halloween Bash at The Playboy Mansion on October 25, 2014 in Los Angeles, Calif.
(Charley Gallay/Getty Images for Playboy)
"It was almost as if he was a boy, a young boy, whose dreams had come true… He was childlike throughout his whole life."
As for how she handled the public's mixed opinions on their marriage, Crystal ultimately just knew the truth behind their union. ­
"The reality is I feel so lucky that I was in a relationship where I was so loved, and so cared for, and respected, I appreciate that so much," she shared, adding that she hopes "that other people can find that."
PHOTOS: HOTTEST PLAYBOY PLAYMATES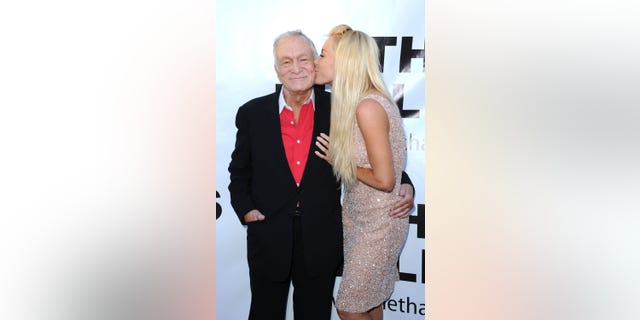 Hugh Hefner and Crystal Harris attend the 55th Anniversary Thalians Gala Honoring Hugh Hefner at The Playboy Mansion on April 30, 2011 in Beverly Hills, Calif.
(Craig Barritt/WireImage via Getty)
In fact, Crystal has spoken candidly about her relationship with Hefner over the years, showing people that despite misconceptions the pair were truly happy.
"We loved each other so much, and we were so happy, and I think that's what's important – just being happy," she explained.
"I don't listen to outside stuff because at the end of the day you're living with yourself so if you're happy and content that's all that matters."
Although it's been a little over a year since his death and she's "doing OK" now, losing Hefner was initially tough for the "Girls Next Door" alum.
"The first few months were really hard for me," she admitted. "I didn't really go anywhere. From there, I decided OK I'm going to go take a trip, so I went to Africa… and I've just been traveling. That's been a lot of fun for me."
Along with focusing on her health and happiness, she's been a part of the Hugh M. Hefner Foundation.
"[It's] a way for me to really still feel very connected to him, so I'm really appreciative of being able to push his legacy forward."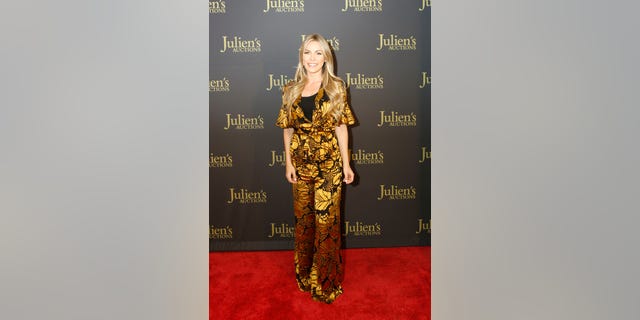 Crystal Hefner arrives at the VIP Reception for "Property From The Collection Of Hugh M. Hefner" Auction Event at Julien's Auctions on November 28, 2018 in Beverly Hills, California. Personal items from the collection of Hugh Hefner will be sold at auction November 30-December 1, 2018.
(Aude Guerrucci/Getty Images)
Crystal has also been very involved with Julien's Auctions, which is holding an auction on Friday and Saturday, featuring around 800 iconic items that belonged to Hefner, including silk pajamas and a captain's hat, that will benefit the Playboy publisher's foundation.
"We're really excited about it because this is what Hef wanted," she explained. "He wanted his memorabilia and everything to go to the foundation to raise money to preserve his legacy."
In addition to gearing up for the auction, Crystal has been committed to forging her own journey separate from Hefner's.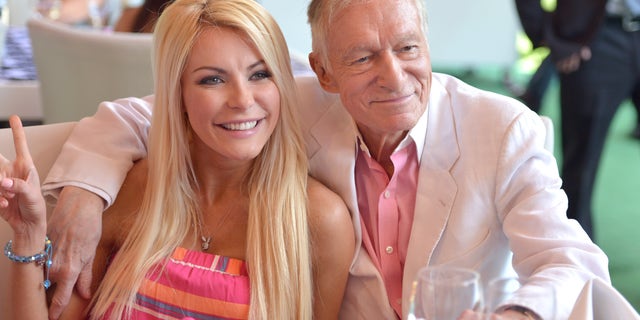 Crystal Harris, pictured here in 2013 with the late Hugh Hefner, spoke to Fox News about her time as a Playmate and her five-year marriage to the Playboy magazine founder.
(Charley Gallay/Getty Images for Playboy)
"I'm still trying to navigate my path. I was living at the Playboy mansion for 10 years, and so much involved with Hef and his life so now I'm kind of trying to find my own path."
Currently, the former reality star runs a lifestyle and travel blog, and is dabbling in real estate in Los Angeles. "I've been keeping pretty busy," she notes.
Asked about her time as a Playmate, Crystal said she wouldn't change her time as a centerfold model.
"I loved being a Playmate!" she gushed, admitting that she looks back "and I'm like, 'I don't know if I'd make some of the same [decisions].'"
"But I was young, and it was a fun thing," she continued. "I remember looking at Playboy magazines thinking, 'These are the most beautiful women in the world,' and to be a part of that, and then all of a sudden they're all my friends it was cool.
"It was a dream for me that came true. It was a lot of fun."
Source: Read Full Article