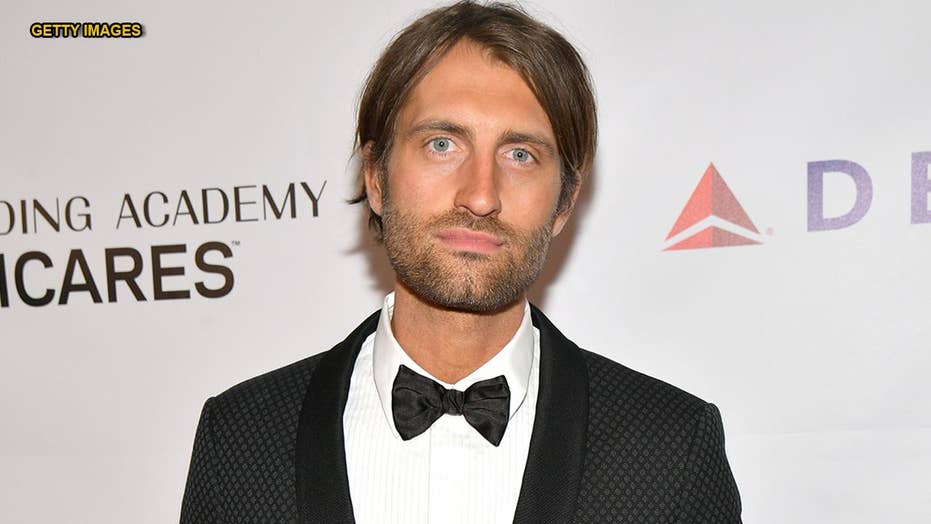 Ryan Hurd on breaking into country music as a singer, being married to Maren Morris
Ryan Hurd opens up about his journey in country music, being married to fellow artist Maren Morris and his TV guilty pleasure.
LOS ANGELES – One year after tying the knot, Ryan Hurd is loving newlywed life with Maren Morris.
Speaking to Fox News, the country singer-songwriter opened up about his marriage to the fellow country artist, who he wed last March in Nashville.
"It's been awesome," he told us. "We got to know each other as songwriters then became friends and creative partners, and then it turned into something else.
COUNTRY SINGERS MAREN MORRIS, RYAN HURD GET MARRIED 
"We've really enjoyed it, and obviously, with two very wild calendars, it's been a challenge to make sure we prioritize our time," Hurd continued, adding that at the same time: "It's been a really, really gratifying thing to spend my life with somebody who gets it.
"I've been there for all of her awesome moments, and she's been there for a lot of mine, and being married, it just feels like it fits."
Asked whether or not the pair have a rule on how long they will go without seeing each other due to work commitments, the 32-year-old explained that they do "work hard" on their schedules to ensure they can spend quality time together.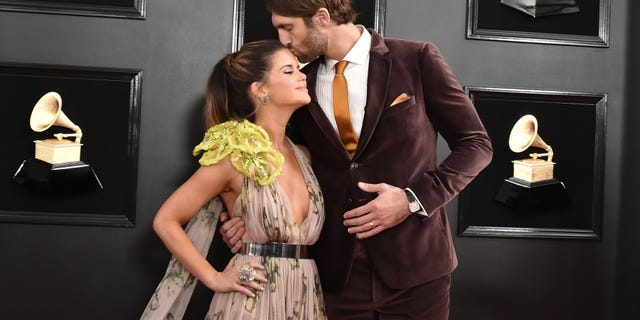 Maren Morris and Ryan Hurd attend the 61st Annual Grammy Awards at Staples Center on February 10, 2019 in Los Angeles, California.
(David Crotty/Patrick McMullan via Getty Images)
"That's the idea," Hurd noted. "I think most people in country music have a two-week thing. We haven't really had to deal with it lately because we've been seeing a lot of each other since last summer. I know we're kind of coming on that stuff again, where we're really going to have to work hard on our calendars to make sure there's time for us too.
"But the best part about doing this is just being able to share all of those moments, and if you know, the price you pay for it is spending some time apart — but in the end it's all just really exciting," he gushed.
"You get to do stuff like the Grammys together, and we've been going to each other's shows for years. That's just been a lot of fun. A lot of people don't get to travel with their spouses, and it's been fun to get to do that with her, and still be able to work at the same time."
Hurd, who has written for the likes of Luke Bryan, Blake Shelton, Lady Antebellum and countless other A-list country stars, recently debuted his first-ever singles "To a T" and "Michigan for the Winter." He is also on tour with sold-out shows in four cities.
COUNTRY STAR MAREN MORRIS SIZZLES IN RED BIKINI
"I feel like I sort of stumbled into the artist part of what I do," Hurd said of deciding to step into the spotlight. "I feel like between writing for other artists and doing my own project that has my name and my voice on it, I look at those things like two shoes.
"There's a left and a right, and I wouldn't feel right creatively without being able to do both, and so getting the opportunity to write for other people has been special… It's a gigantic honor anytime… but it's also been really gratifying to just get out the creativity under my own name and my own voice, and get that off my chest as well."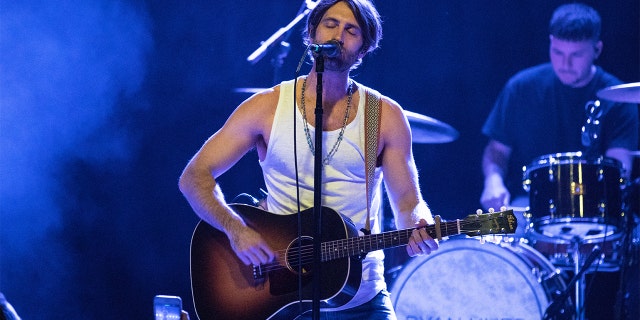 Ryan Hurd performs onstage at Exit In on February 28, 2019 in Nashville, Tennessee.
(Danielle Del Valle/Getty Images)
One artist he's a huge fan of who he hasn't written for yet? Taylor Swift. However, despite not being able to pen any tunes fo the "Reputation" singer that hasn't stopped Hurd from covering Swift's hits at his own shows.
"I have always loved her music, and she's also a really awesome ambassador for country music," he explained. "I know she's in the pop world now, but she started doing the same thing we do.
"I heard the song ['Dress'] for the first time and I thought, 'This could be a really cool thing for a dude to sing too.' The cool part is you don't have to change any of the pronouns and it just works. It's fun, and a lot of her fans gravitated towards videos of me doing it — and I'm terrified of ever messing up the words because they will definitely come after me."
Source: Read Full Article