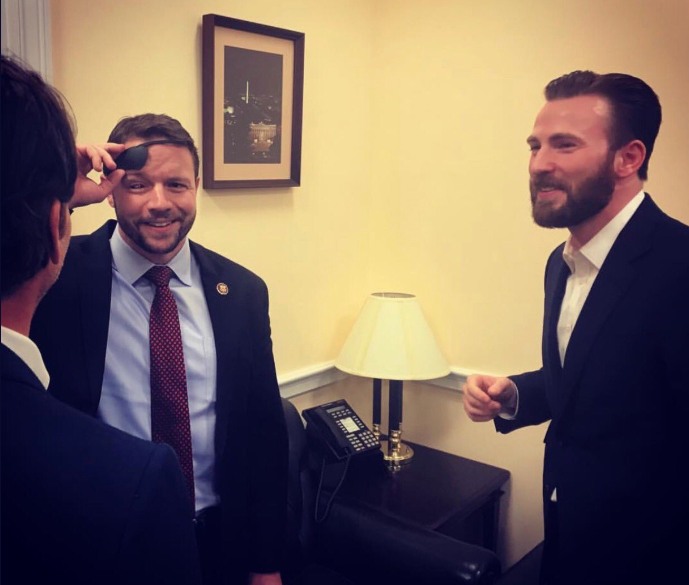 We've talked about Dan Crenshaw before – he's a freshman Republican congressman from Texas. He got some national attention last fall when Pete Davidson made a joke about Crenshaw's eyepatch, which covers a glass eye he got from an IED explosion in Iraq. Pete's bad joke led to widespread Republican condemnation of SNL and Davidson, and then SNL made it right by inviting Crenshaw onto the show for a bit with Davidson. It was all part of the Republican movement to seem cooler and hip and younger, and to normalize their extremist positions of white supremacy, reproductive anti-choice, assault rifles for everybody and building the f–king wall. Dan Crenshaw believes in all of that – he supports Donald Trump 100% and he's voted with the Republican caucus consistently already, in his first months as a Congressman.
So what do you make of this? Avowed liberal dude Chris Evans met with Crenshaw and they posted photos and tweets about the meeting:
— Rep. Dan Crenshaw (@RepDanCrenshaw) March 8, 2019
— Chris Evans (@ChrisEvans) March 9, 2019
Ugh. Evans met Rep. Crenshaw during his trip to Washington last week – Evans also posted (or reposted) photos of himself with Republican senator Tim Scott, Republican senator Johnny Isakson, and Rep. Ted Lieu. Chris was in Washington as part of an educational trip on political and veterans issues. He met with senators and representatives from both sides of the aisle, clearly. The Crenshaw meeting is the one getting the most attention, because of the Captain America glass eye, and because Chris seemed to be cozying up to a guy who moderated a Facebook group which promoted the Nazi rally in Charlottesville, pushed the Pizzagate conspiracy and spread racism and racist memes. I understand that Evans likely just wanted to meet politicians from both sides of the aisle on an issue which should get bipartisan support. But can we stop normalizing these Nazi a–holes?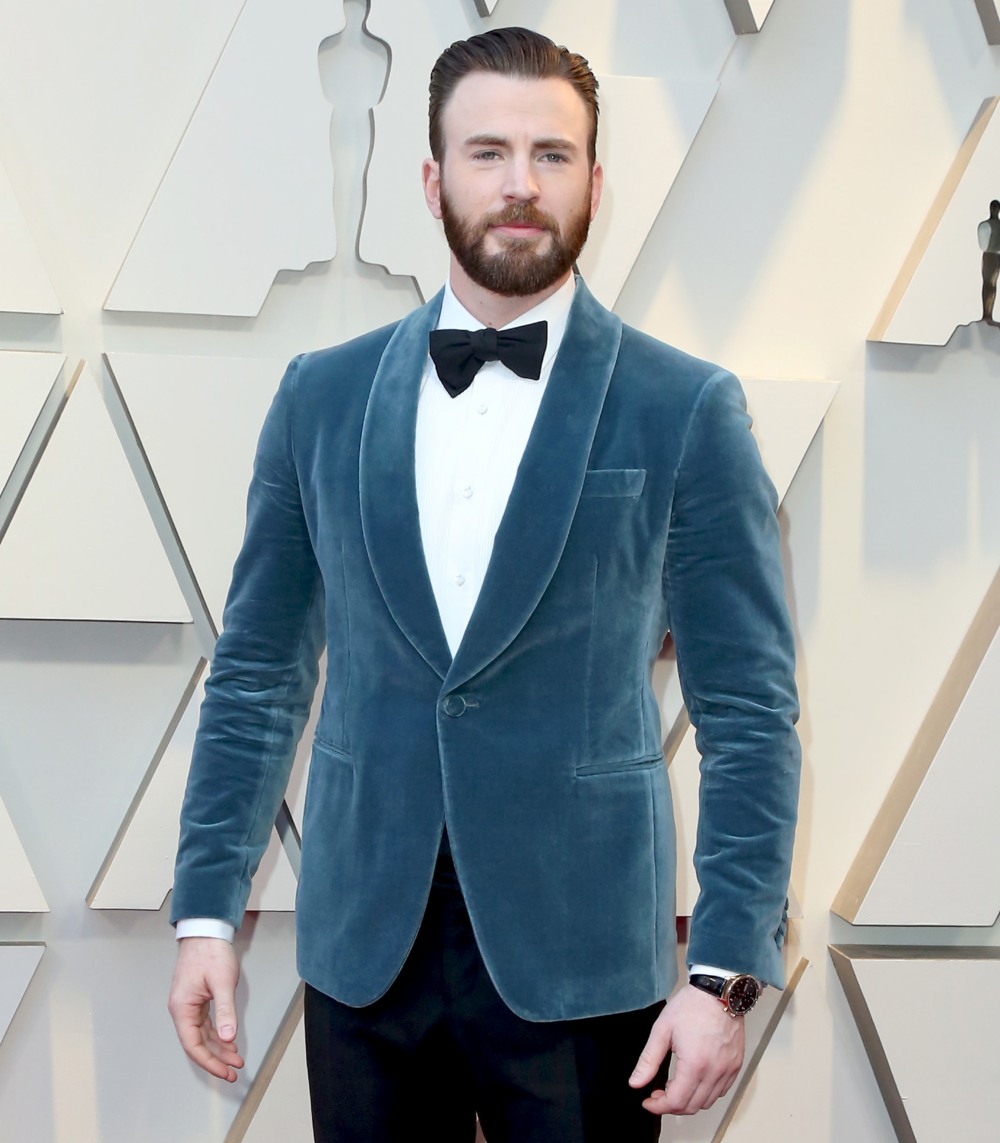 Photos courtesy of WENN, social media.
Source: Read Full Article