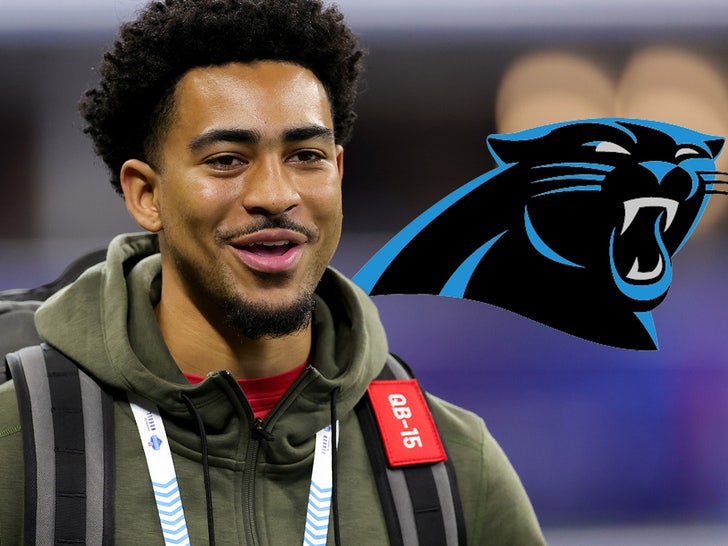 Bryce Young is now officially the future in Carolina — the Panthers just took the former Univ. of Alabama quarterback with the #1 overall selection in the 2023 NFL Draft!!!
The 21-year-old shared a big embrace with Roger Goodell after the league's commish made the announcement … and everyone in Carolina's war room could be seen smiling ear-to-ear on the draft's broadcast.
Of course, most expected this to happen … Young had been the favorite to be the Panthers' selection for weeks — but Carolina and its fans were thrilled over it all Thursday night nonetheless.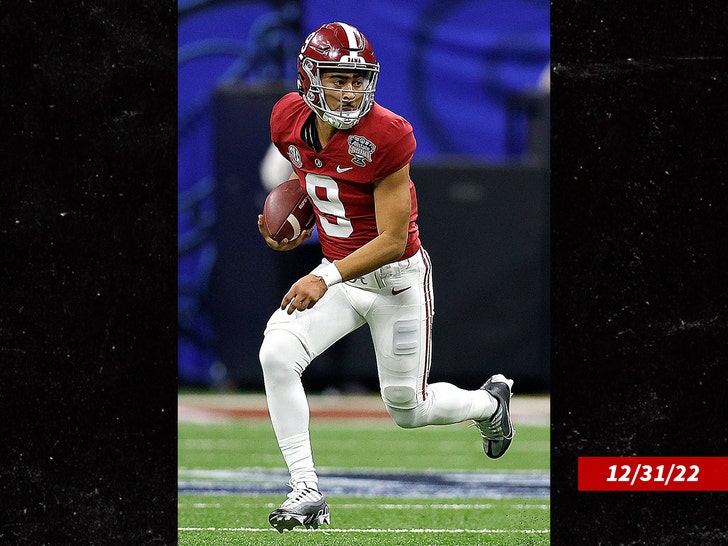 Young was certainly deserving of the pick … in three seasons at Alabama, the signal-caller completed over 65 percent of his passes, threw 80 touchdowns to only 12 interceptions and had a 165.0 passer rating.
Young also won the 2020 CFB national championship under Coach Nick Saban … while earning the 2021 Heisman Trophy.
Young set numerous records for the Crimson Tide too — he threw for the most single-season passing yards (4,872) and the most single-season passing TDs (47) in Bama history.
The Panthers are now hoping Bryce can provide them some stability at the QB position … as the team's struggled to find a consistent starter since Cam Newton initially left the team following the 2019 season.
Last year, Carolina rolled out a combination of Baker Mayfield, Sam Darnold, and P.J. Walker — but all three QBs struggled to succeed, and the Panthers missed the playoffs.
Congrats, Bryce … no pressure from here!!
Source: Read Full Article