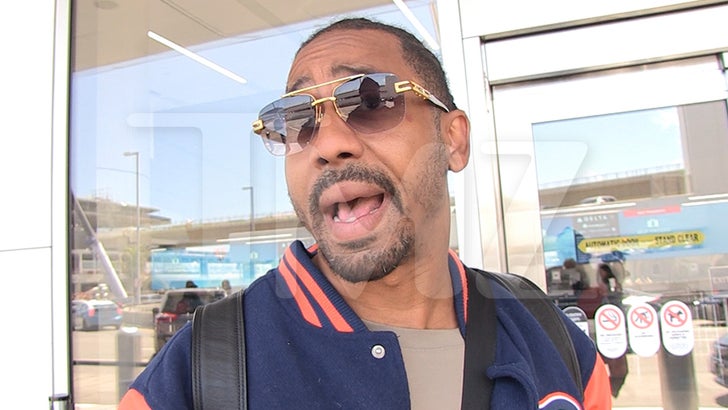 Brandon T. Jackson is sending up prayers for his friend Jamie Foxx, saying JF's hospitalization … coupled with the pressure on comedians is starting to scare him.
We caught up with the actor/comedian Wednesday at LAX, and he offered up some words of encouragement to Jamie following the mysterious health condition that's landed him in a hospital for more than 3 weeks.
Brandon spoke directly to Jaimie, saying, "I love you. My prayers are with you and your family" … and he actually took a moment to pray on camera.
He added, as a fellow comedian, he wants folks to understand the fast-paced lifestyle of the industry … something that's starting to frighten him.
Of course, Jamie's ailment remains a total mystery and there's no word what he's battling or what caused it. Still, BTJ says it's important for entertainers to take care of themselves with healthy doses of sleep and moderation.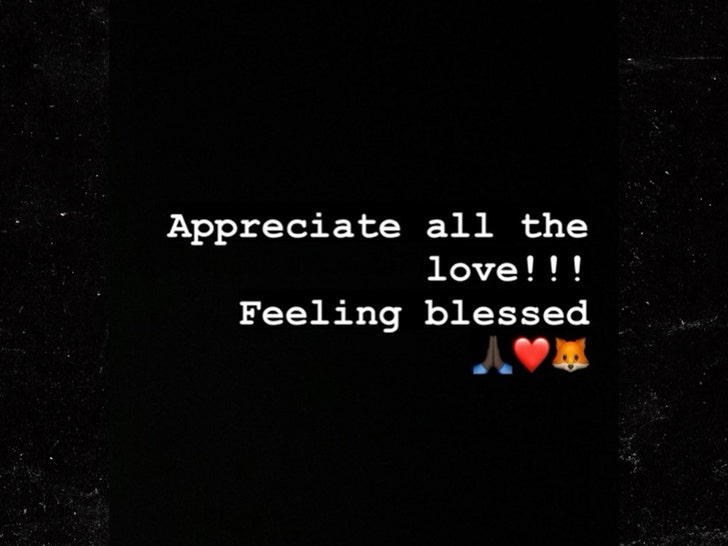 As we reported, Jamie suffered what his family called a "medical emergency" on April 12, and has remained in the hospital. He finally broke his silence Wednesday with an IG post, saying …"Appreciate all the love!!! Feeling blessed."
Jackson left off by saying "faith without works is dead" … reiterating he's hoping for a speedy recovery of his dear friend.
Source: Read Full Article