Big Sean has made some big steps to improve his mental health!
The rapper, who turns 31 on Monday (HBD!), opened up about battling depression and anxiety in three new videos he posted on his Instagram Sunday night.
In the clips, Sean describes the spiritual journey he took starting around this time last year on his birthday. At the time, he felt lost and confused, recalling:
" was good for me but it was wild for me too, because I felt like something wasn't all the way connecting with my energy. I'm big on energy. And I wasn't feeling like myself, I couldn't figure out why."
Sean explained that he had been dealing with anxiety and depression since his teens, and meditation always seemed to ease his mind.
But last year, his usual meditation was unsuccessful. So, the Detroit rapper — who was noticeably absent from the hip-hop landscape in 2018 — took a step back to face the demons within him.
That next, scary step included getting himself into therapy and talking about his issues: specifically, his growing dissatisfaction with his work and the state of the relationships around him — some of which, he described as "toxic." He explained:
"The relationships around me, the people I was growing up with, I had a lot of toxic relationships around me. Even the relationship with my mom was getting to a point where we wasn't talking like that. It was weird, because that had never been like that with me and her. I realized it all started with me, and I had to analyze myself, I couldn't point the finger at anybody else. I had to point it at myself, and nurture those relationships that were important to me. But most importantly, nurture the relationship with myself."
Thankfully, opening up to a professional helped. Ariana Grande's ex said his therapist told him he needed clarity on the people around him and on what his purpose was in the music industry.
This advice, Sean explained, put things into perspective and helped him rethink his priorities. He said he started doing things by himself for himself — like going skydiving! — and is now better than ever.
Now that the Bounce Back performer's energy is aligned, he's once again back to making music — and feeling great about it. He explained:
"Then I started getting back to making the music, and it started being fun again. I'm making the best music of my life… It feels good to be back at a higher level."
Ain't no shame in the therapy game!
In fact, plenty of celebs have been getting candid about the benefits of it. Lili Reinhart, Justin Bieber, and Selena Gomez are just a few stars who have promoted the wonders of therapy in recent months. Ariana, too, recently admitted that therapy "saved" her life.
Maybe this new therapy bond is why Ari and Sean were spotted reconnecting last month??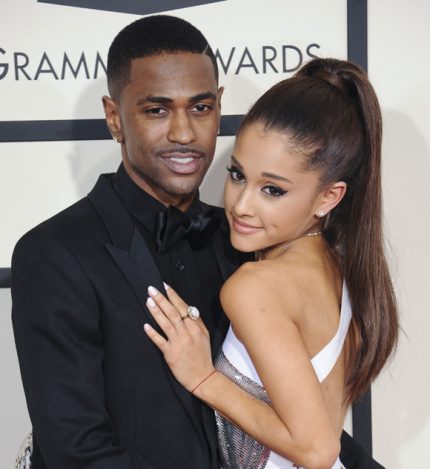 As for Big Sean, he said talking out his issues helped him become the source of his own happiness — and he encouraged fans to take every step necessary to find the happiness within themselves.
Watch the videos (below) to hear the rapper's powerful message.
View this post on Instagram
my thoughts 1/3 ?
A post shared by BIGSEAN (@bigsean) on
View this post on Instagram
my thoughts (2/3) ? CLARITY
A post shared by BIGSEAN (@bigsean) on
View this post on Instagram
my thoughts (3/3) ? UNCONDITIONAL LOVE
A post shared by BIGSEAN (@bigsean) on
So proud of you, Sean. You turned out amazing!
Source: Read Full Article