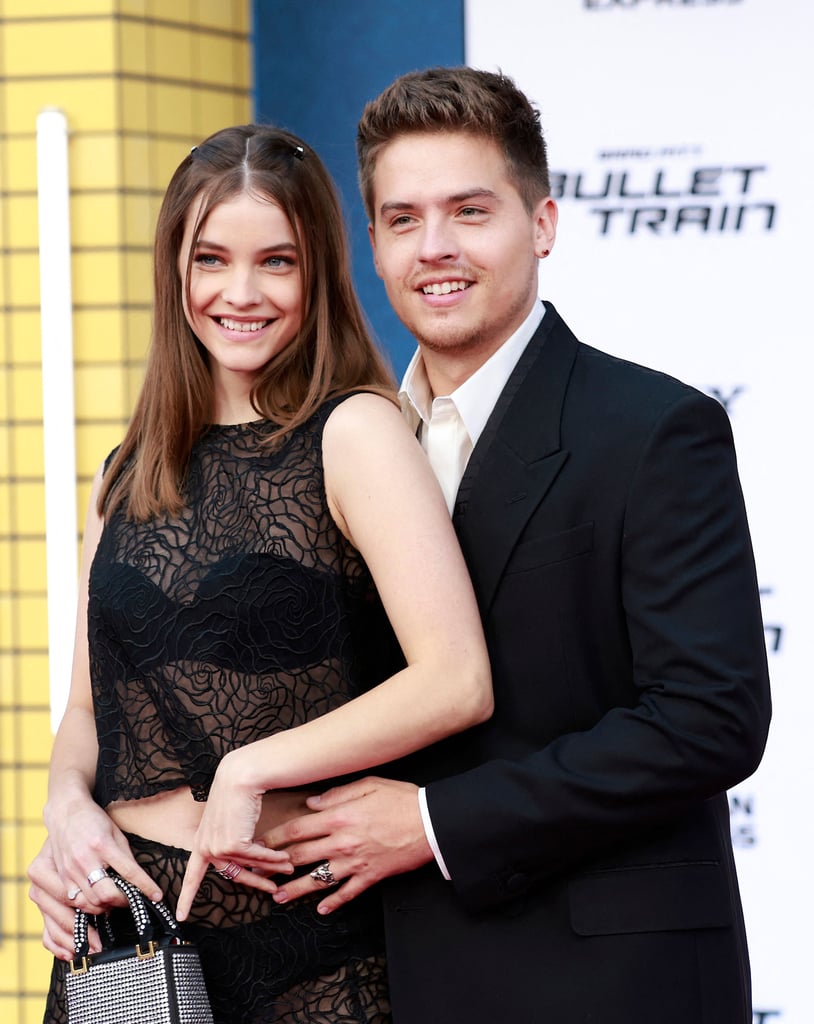 Barbara Palvin and Dylan Sprouse were among the many couples at the "Bullet Train" premiere in Los Angeles on Aug. 1. The couple looked supremely sweet as they posed like it was prom and gazed into each other's eyes on the red carpet. They also subtly matched: Palvin wore black lace separates with white knee-high boots, while Sprouse wore a classic black suit and a white shirt.
Palvin and Sprouse have been together for four years. After meeting at a party and promptly following each other on Instagram, Sprouse sent Palvin a message which went unanswered for six months until she finally decided to reach out. "I took my time," Palvin told W. "I knew I wasn't in a good mind-set at the time, and maybe deep inside I knew that it could be something more." They officially began dating in June 2018 and moved in together not long after, in January 2019.
Other couples in attendance included Maddie Ziegler and Eddie Benjamin; Simu Liu and Jade Bender, who seemed to confirm their rumored romance at the recent ESPY Awards; and Joey King and Steven Piet, who got engaged earlier this year. The event actually marked King and Piet's first joint red carpet appearance. Brad Pitt, who stars in "Bullet Train," was also there pulling out energetic poses as he's done for the entirety of the press tour.
See the sweet photos of Palvin and Sprouse ahead.
Source: Read Full Article