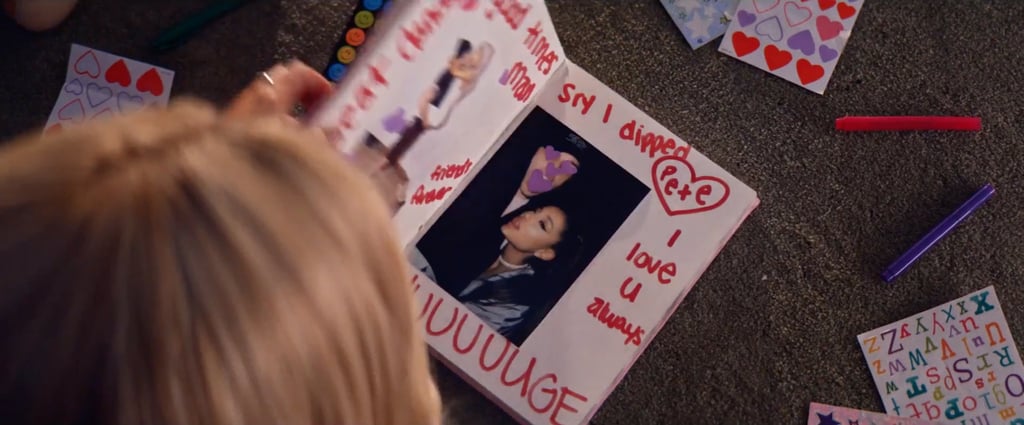 Wanna know why Ariana Grande's ponytail is so big? Because it's full of secrets. After much anticipation, the singer recently dropped the instantly iconic music video for "Thank U, Next," and it's packed with pop culture references and revelations about her personal life, including her recent breakup with Pete Davidson.
The video's most overt reference to Pete happens as Ariana flips through her Mean Girls-inspired burn book to reveal pages dedicated to three of her exes mentioned in the song: Ricky Alvarez, Big Sean, and, of course, Pete. His page reads: "I love u always," "Sry I dipped," and — here's the kicker — "HUUUUGE," a reference to his . . . you know what, nevermind.
The burn book page in Big Sean's honor says, "So cute," "So sweet," and, rather surprisingly, "Could still get it." Meanwhile, Ricky's burn book page has sweet messages like "Good times man," "Great dancer," and "Friends forever."
Ariana and Pete famously split and called off their engagement after five months together in October. Following the song's release in early November, Ariana said she let Big Sean and Ricky hear it beforehand. We wonder if they got another heads up this time.
Source: Read Full Article