Antonio Banderas is warming up to the idea of a Zorro movie reboot, but not with him under the mask.
If you recall, the 62-year-old Puss In Boots: The Last Wish star played Zorro in 2005′s The Legend of Zorro and 1998′s The Mask of Zorro.
In a recent interview, Antonio was asked if he would do a third movie as Zorro and he revealed he would like the idea of passing the torch to someone else, and who he would choose.
Find out inside…
"I would consider that possibility. Why not?" Antonio told ComicBook.com about doing a third movie to pass the torch. "I think during today's interviews I said something like that to somebody… I said that if they call it Zorro, I will do what Anthony Hopkins did in the first movie and so give the torch to somebody else."
Who would he choose to pass it on to?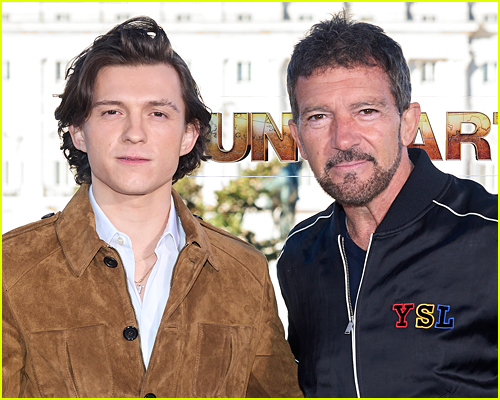 "Tom Holland," he shared, without hesitation. "I did Uncharted with him and he's so energetic and fun and he's got this spark, too. Why not?"
Antonio's The Legend of Zorro and The Mask of Zorro were just added to Netflix in October. Uncharted is also streaming on the platform!
If you didn't know, there is a Zorro TV series in the works for Prime Video, with an Elite star attached for the titular character…
Source: Read Full Article