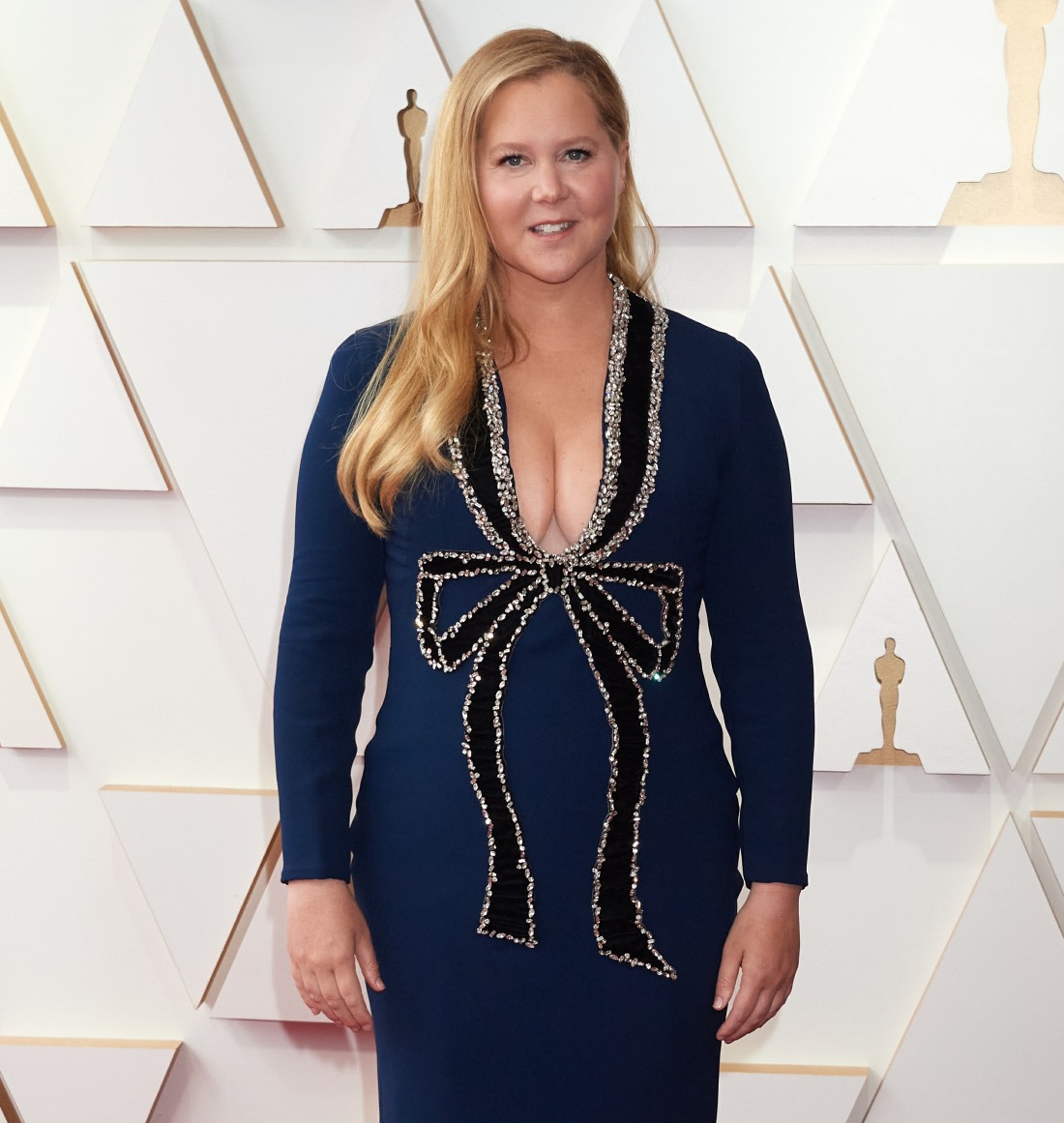 Amy Schumer's first comment following the Oscars Slap was on her Instagram, when she promoted her latest series by declaring herself "still triggered and traumatized" by Will Smith slapping Chris Rock. Then, in her first standup show one week after the Oscars, she called Will Smith "Ali" repeatedly and told her Oscar jokes which – she claimed – were censored by producers. I'll go back to Vanity Fair's reporting:
"I don't even know what to say about the Oscars," said the Life After Beth comedian, still reeling. "Like, I really don't know what to say. I have no jokes about it. All I can say is that I don't know if you saw this, but Will Smith slapped Chris Rock. Did you read that in your news feed?"

…She continued to talk about the incident during her set, referring to Smith as "Ali," the legendary boxer whom Smith portrayed in the 2003 biopic Ali. "I was kind of feeling myself … and then all of a sudden Ali was making his way up," joked Schumer. "And it was just a f–king bummer. All I can say is that it was really sad, and I think it says so much about toxic masculinity. It was really upsetting, but I think the best way to comfort ourselves would be for me to say the Oscar jokes that I wasn't allowed to say on TV."

Schumer then shared a few jokes supposedly cut from the Oscar telecast, warning the audience that her lawyer warned her against saying them on TV before diving into a few jokes about Joe Rogan, sexual misconduct allegations against James Franco (Franco has denied the allegations), and the Rust shooting. "Don't Look Up is the name of a movie? More like don't look down the barrel of Alec Baldwin's shotgun," she said. "I wasn't allowed to say any of that [at the Oscars], but you can just come up and [slap] someone."
[From Vanity Fair]
I bring this up because Amy posted an Instagram about how a Daily Mail real estate story wasn't true, and then she added this: "I also was never going to say the Alec Baldwin joke at the Oscar's." So… then why was it part of your stand-up act six days later? She's clearly trying to get so much mileage out of how outraged, traumatized, triggered and terrorized she can be about the slap. Which would be one singular issue, except she literally keeps none of that same outrage or trauma for Louis CK's Grammy win and how many women he hurt. And then there's this, some additional comments from Amy about the fakakta slap:
Amy Schumer feels she's become the butt of jokes after sharing her honest reaction to Will Smith and Chris Rock's altercation. During an April 13 appearance on The Howard Stern Show, the Oscars host, 40, called the in-show moment "so upsetting," noting that "people made fun of me for saying that was traumatizing. But I don't think it was traumatizing for me. I think it was traumatizing for all of us."

Amy shared that the alteration was hard for her because she is really good friends with Chris and Questlove—who went on stage to accept the award for Best Documentary Feature moments after the slap occurred.

"Chris Rock is my good friend, like one of my best friends and Questlove is also one of my best friends," she continued. "And so, to see that happen, to see your friend get hit… and then and also Will Smith—who I've loved and we've all loved forever—like I've I don't remember a time I didn't think, 'I love that guy. I haven't been around much violence. I didn't grow up with it in the home or anything. It was shocking. And it was a bummer."
[From E! News]
Again, people can feel however they want to feel about it, but I personally think Amy Schumer is making a complete ass out of herself. She's still banging her head against the wall, crying about how traumatizing it was to see the slap, while arguing that she should be able to joke about the death of Halyna Hutchins, and while blanking on Louis CK's victims. I guess that kind of violence – a cinematographer being shot, the sexual violence of a predatory comic – doesn't count! Don't you understand, she didn't grow up with violence in her home!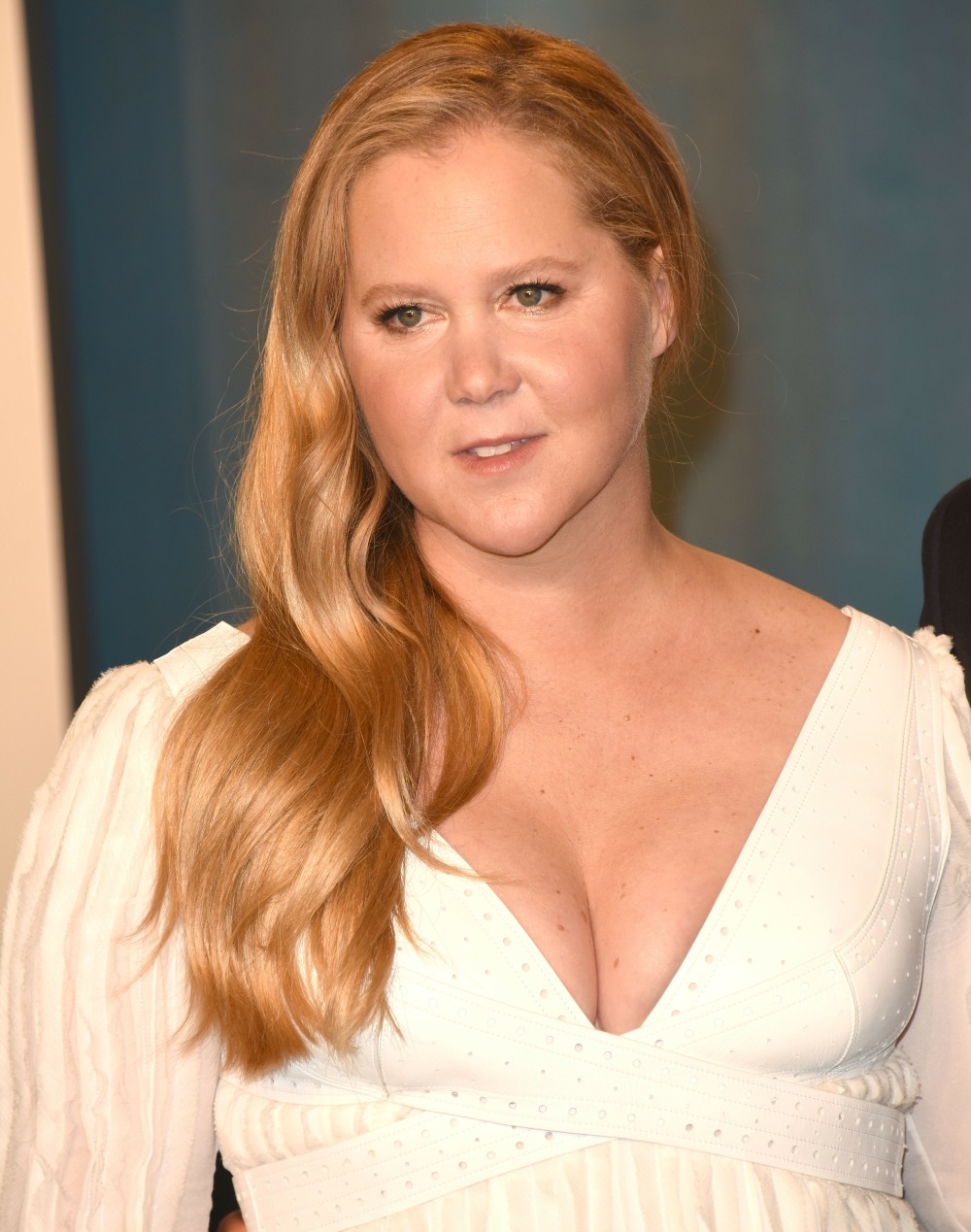 Photos courtesy of Avalon Red, Instar.
Source: Read Full Article