Embrace fall with Ina Garten apple desserts. Of all of her Barefoot Contessa recipes, the celebrity chef's apple recipes are some of her most popular. Without further ado, check out a selection of Garten's apple desserts.
1. Ina Garten's Apple and Pear Crisp is an easy 5-star Barefoot Contessa recipe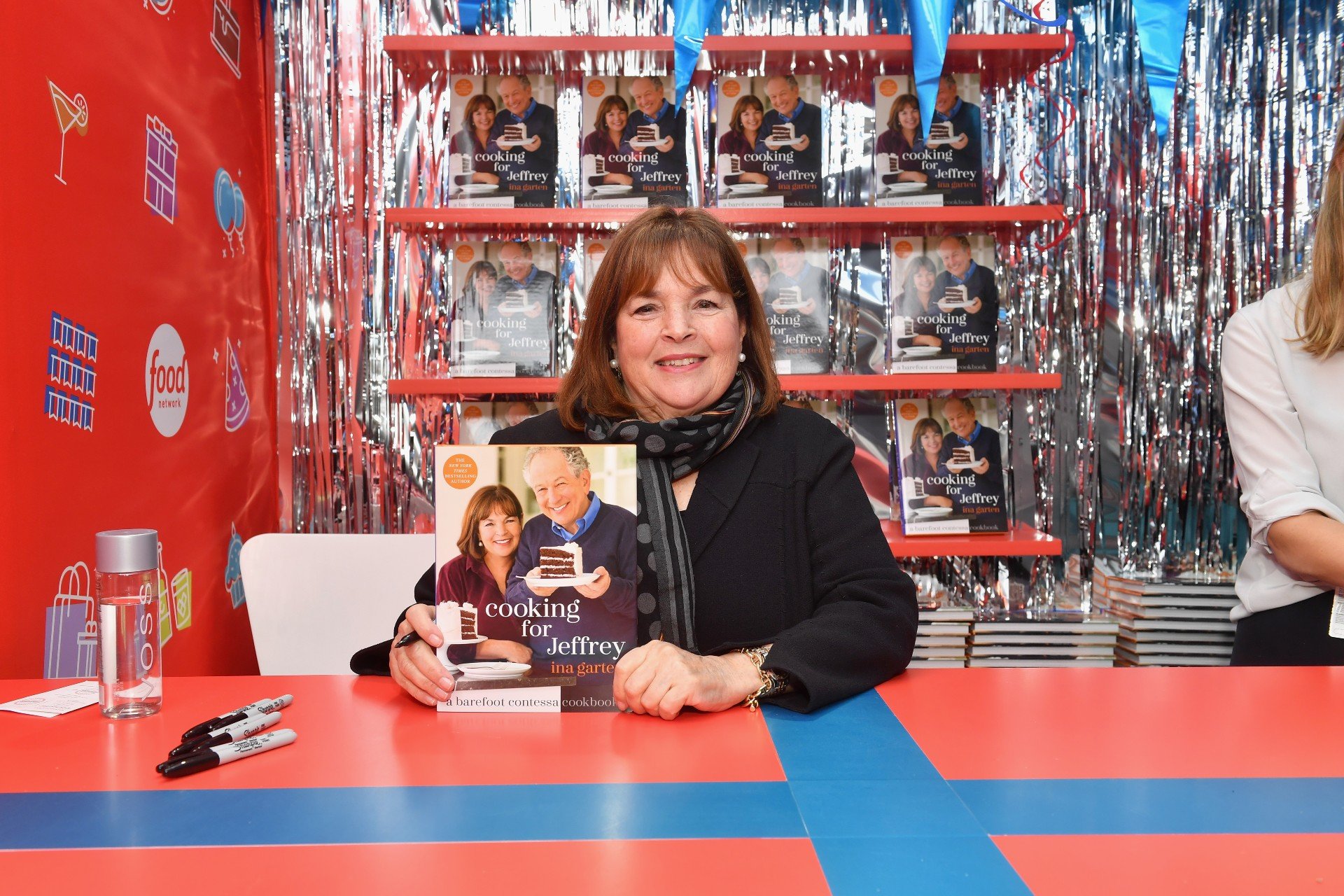 Think apple and pear don't necessarily go together in a crisp? Think again. Because while Garten's apple crisps might have surprising ingredients they're popular on Food Network's website. At the time of publication, the Barefoot Contessa's Apple and Pear Crisp has been reviewed more than 300 times. Not only that but the recipe also averages five stars. 
Need a Garten apple dessert to wow dinner guests? Then look no further. This variation on the classic apple crisp takes only 30 minutes to prep. After about an hour in the oven, it's ready to eat. An added bonus? Garten's recipe calls for many Barefoot Contessa pantry staples including flour, sugar, oatmeal, sugar, and more.
2. Barefoot Contessa desserts don't get much easier than Garten's Apple Crostata
Another dish from Garten that relies heavily on pantry staples, the Modern Comfort Food author's Apple Crostata is a simple yet show-stopping dessert. Garten uses a food processor to make the pastry base with only five ingredients. While it chills in the fridge she gets to work on the filling. Garten tosses a variety of apples — she suggests McIntosh, Macoun, or Empire — together with spices and sugar. Finally, she puts the filling inside the pastry and bakes it. Less than a half-hour later the crostata's ready to eat.
3. Garten's Fresh Apple Spice Cake is the perfect blend of homemade and store-bought
Not as well-loved among Barefoot Contessa fans as other Garten apple desserts, this cake still boasts five stars. The cookbook author combines fall spices — think cinnamon, nutmeg, ginger, and cloves — with classic cake ingredients to make this dish. But she doesn't just serve a warm slice of homemade cake. Garten takes the Apple Spice Cake up a few notches by serving it with one of her grocery store impulse buys, vanilla ice cream. And that's not all. She also drizzles "good" store-bought caramel over the top.
4. The 'Barefoot Contessa' host's Deep-Dish Apple Pie is for apple pie lovers everywhere
Love apple pie filling? Then look no further than the Barefoot Contessa's Deep-Dish Apple Pie. It takes some time to make — more than two hours, according to Food Network — but it will be worth it to apple pie lovers.
Garten slices the apples before tossing them together with spices. Don't forget to add salt to the filling. The Barefoot Contessa's admitted salt in pie filling might sound weird but it's crucial. Then she prepares the crust. Next, she adds the filling and tops it with another layer of dough which acts as a second crust. Finally, she bakes it in the oven and, 75 minutes later, it's time for a slice of warm apple pie.
5. The Food Network star's Apple Turnovers are a 40-minute dessert
For those who don't want to spend an afternoon in the kitchen baking, this is the Garten apple dessert to try. They take 20 minutes to prep and another 20 minutes to bake. This means, at any given moment, it's only 40 minutes to Barefoot Contessa Apple Turnovers.
Similar to other Garten apple desserts, this one uses common pantry ingredients. But unlike the previously mentioned recipes, Garten uses store-bought puff pastry. After all, as she often says, store-bought is fine.
Source: Read Full Article