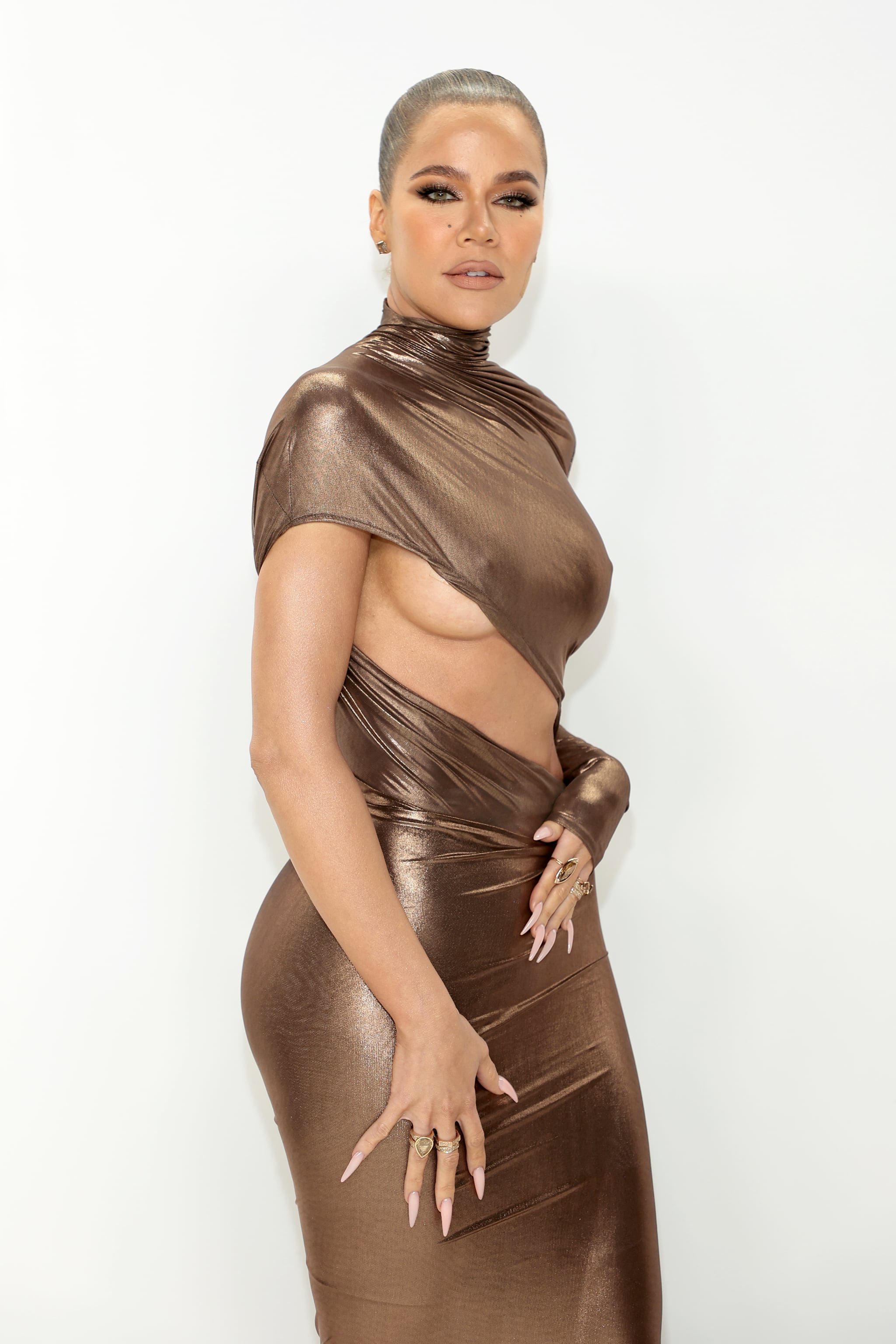 Image Source: Getty/Dimitrios Kambouris / Staff
Khloé Kardashian is living her best life — and providing some serious beauty inspiration — on her latest vacation. The entrepreneur has been posting cuddly pictures from Mexico with a few of her sisters, and in her latest Instagram post, Kardashian showed off a stunning red manicure.
Sticking with her go-to length, Kardashian's nails were filed into an extra-long stiletto shape. This time, though, her manicure was a bright-cherry-red shade and topped off with a glossy topcoat for sexy shine. No art or decals were added to the manicure, allowing the color to truly stand on its own.
Red nails have been the talk of the town since the rise of the "red-nails theory" on TikTok. The premise of the theory is that men are particularly attracted to the polish shade because it was a popular hue worn by their mothers and maternal figures when they were children. The theory has been debunked, but the color red does signify love, passion, power, and sensuality, so whether you're wearing it to catch a certain someone's eye or it just calls to you, you're bound to turn some heads.
The entire Kardashian clan is known for their love of manicures, so it's only a matter of time until Kardashian switches up her set and provides yet another bout of nail envy. Until then, take a closer look at her sultry vacation claws below.
https://www.instagram.com/p/CqIs9bmLQWu/
Source: Read Full Article