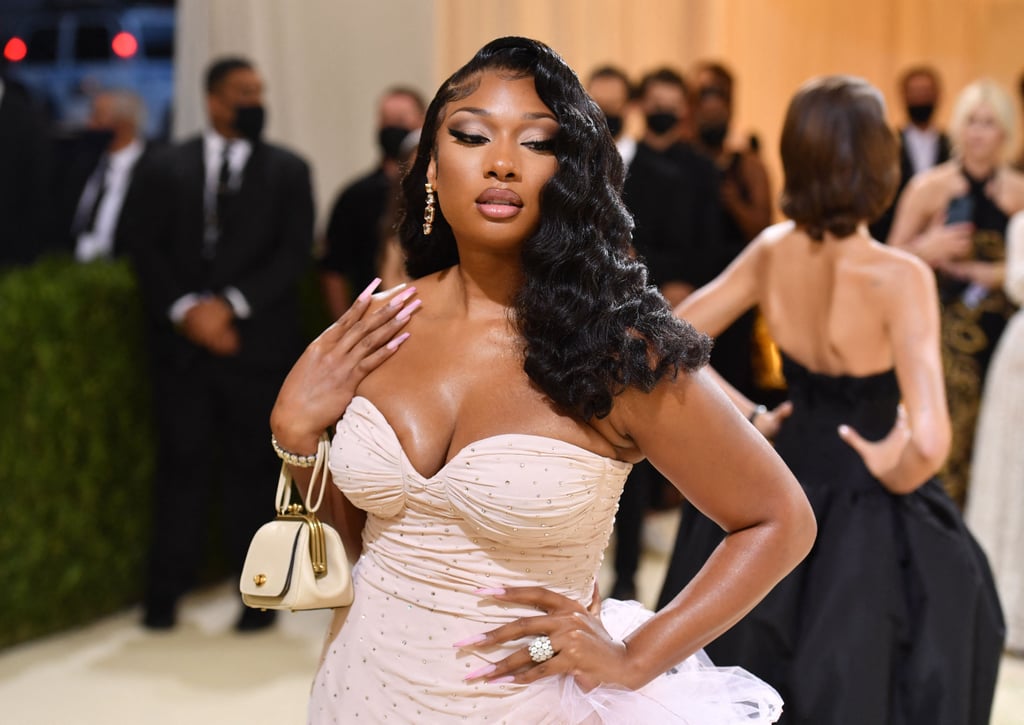 Today in Not-So-Surprising News: Megan Thee Stallion Looks Damn Good With Her New Bangs

Hair salons, consider this a friendly heads up that you're likely about to receive an influx of appointment requests. The answer to why is quite simple: Megan Thee Stallion just shared a set of pictures showing off her fresh bangs on Instagram, and we're predicting fans will start mimicking the look just like Bethany Byrd did with Cady Heron's army pants and flip-flops in Mean Girls.
On Tuesday, the "Body" rapper nearly broke the internet when she shared several selfies with her "Butter" remix collaborators, the seven members of BTS. After wrapping our heads around the sheer iconic nature of their friendship, we realized, "Hold up, are those new bangs we see?!" Indeed they are, and indeed they look incredible. Her eyelash-grazing fringe and straight, hip-length hair are quite the switch-up from the shorter, wavier style she wore on the red carpet at last week's Met Gala.
Longtime Hotties who keep up with Megan's every beauty moment already know this isn't the first time she's rocked bangs. In her "Thot Sh*t" music video, she wore two different wigs with bangs — one blond, one brunette — and she debuted piecey fringe while jetting off to a concert in Las Vegas earlier this summer. Check out photos of Megan's latest hairstyle change ahead, and be sure to read up on these tips for giving yourself bangs at home if you're tempted to pull a Bethany.
Source: Read Full Article