What happens when Kim Kardashian West lets her eldest daughter North, 5, do her makeup? She posts it online, the internet lets out a collective "Awww!," and then secretly desires a Kim x North beauty collab to follow in its wake. Videos of North West doing Kim Kardashian's makeup are the cutest thing you'll spend five minutes watching this week.
KKW posted the clips while getting her makeup did by her daughter on Twitter. And just like that, a budding beauty influencer and MUA was born. In the footage, North relishes the role of makeup artist and seems so ready to start her own YouTube channel. She certainly has very specific ideas and techniques when it comes to applying foundation and creating a signature smoky eye.
Of course this impromptu makeup tutorial that was shared with the world and KKW's millions of followers was designed to promote her new holiday collection and the Glam Bible Smokey Vol. 1. This was an adorbs and viral way for Kim K. to continue being a smart businesswoman.
North West didn't reveal too many of her trade secrets. She just did her thing with the products and the tools at her disposal. Her mother was a good sport, as well. It's always fun to see the usually ultra glam Kim have fun and let loose a little on social media.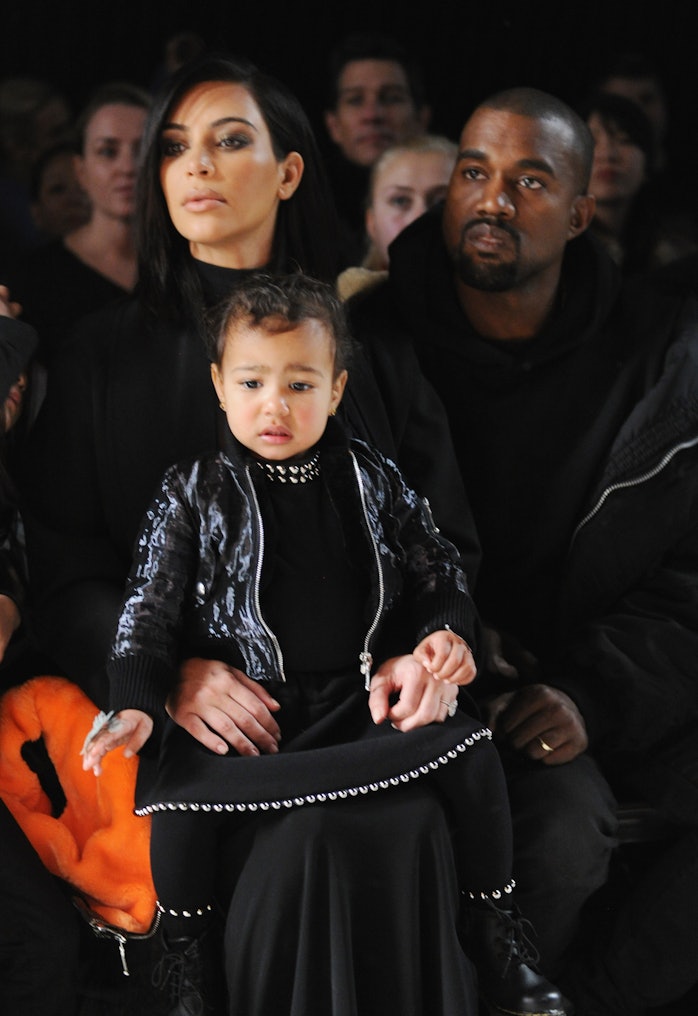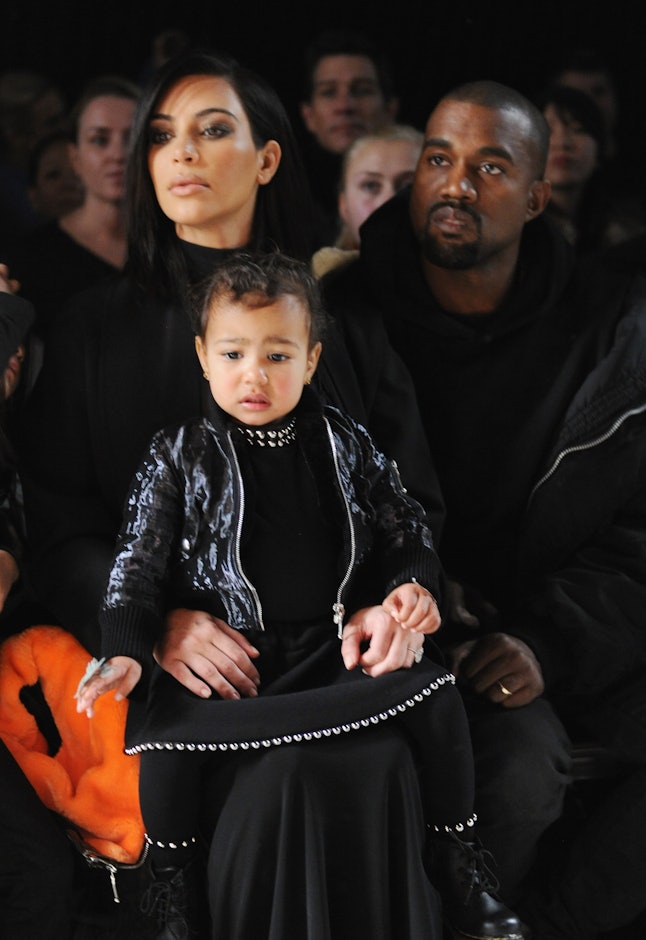 Behold the next beauty influencer about to join the ranks. Jaclyn Hill. Tati Westbrook. Nikkie Tutorials. Kandee Johnson. Jackie Aina. Kim Thai. North West.
North loaded her mom up with foundation — on only one side of her face. She applied it expertly with a beautyblender. At one point, Mom, who knows best, says, "I think that's enough foundation." But North the MUA wasn't having any of it.
Kim did share a nugget of advice in the next vid, saying, "It's about blending, boo." Indeed, to achieve that definition, you gotta blend, blend, blend, and blend some more. Check out how North holds the egg-shaped sponge in her hands and dabs it on her mom's skin.
She is clearly a natural and has more than likely watched her mom do her makeup many, many times over the years.
Last but not least, Kardashian showed off the smoky eye and faux freckles created by her baby girl. While some haters might be quick to dismiss this little trio of Twitter videos as shameless self-promo, take a seat.
This is a cute mother x daughter bonding moment that so many of us have experienced with our own moms and fellow makeup lovers.
Like so.
Who else is patiently waiting for Stormi Webster to get her hands on some Kylie Lip Kits and to do her mom's makeup? Oh, wait. She is already rocking that palette in her hands like a natural and while she didn't quite say "Kylie Cosmetics" in this too-freakin-cute clip, it's only a matter of time.
The second Jenner-ation of Kardashian family beauty influencers is already hard at work. Bring on North West's next makeup masterpiece.
Source: Read Full Article