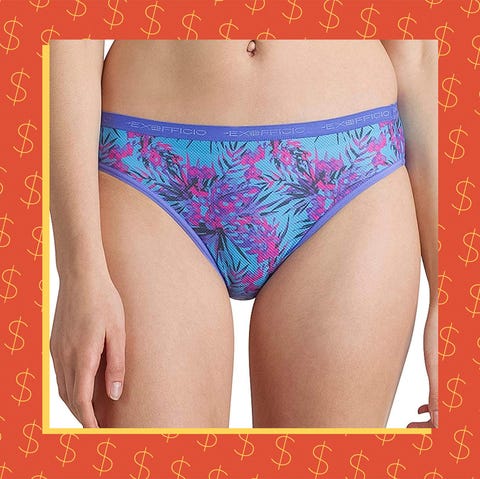 Sweat-wicking underwear is one of those brilliant items that you're either totally obsessed with or never really knew existed—meaning you have zero idea what you're missing out on. Regardless of which category you fall into, today is your lucky day: The top-selling brand on Amazon is having a major sale starting today.
As part of its insane Black Friday offerings, Amazon has slashed the price of select ExOfficio products by 30 percent, and the Give-N-Go Bikini Brief—one of its most popular styles—is one of them.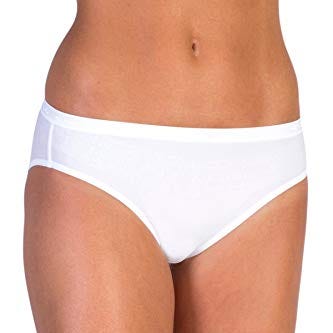 If you've been missing out on the glory that breathable, quick-drying underwear has to offer, here's the deal: They're lightweight, made from quick-drying fabric, are made to be totally comfortable while moving around, and help prevent odor. Not only are they great for everyday wear and even rigorous exercise, they're also a travel essential. You can easily wash them in a sink, and they'll dry in record speed, meaning you can pack a few in your suitcase—instead of seven pairs of your regular cotton panties—and wash as you go.
This specific pair is made from a blend of 94 percent nylon and 6 percent spandex, and Amazon reviewers are obsessed with them: They've amassed more than 1,100 reviews with an average rating of 4.5 out of 5 stars.
One woman claims that when she put her ExOfficio briefs on, "the angels sing." Another dubs them "possibly the best underwear in the world," also singing their praise. "These are absolutely great," she wrote. "They're so comfortable you don't feel like you have any underwear on at all, there's no chafe, and I don't even recall them riding up when I ran the half marathon I bought them for." One woman even wore them for more than 12 hours in the blistering heat of the Serengeti, claiming they "did not smell and prevented moisture." She also attested to their quick-dry claims, maintaining they were ready to wear again five hours after washing.
The sale on ExOfficio products lasts until December 4—but considering the price is so right, we suggest stocking up on this popular style before they sell out.
From: Prevention US
Source: Read Full Article