Mickey Mouse turned 90 this year and to celebrate his ninth decade of being alive a slew of the coolest fashion brands collaborated with Disney on collections featuring his likeness. Today, the Karen Walker x Disney collaboration dropped and yes, it's as good as you might think. Comprised of tees, hoodies, a backpack, necklaces, home goods, and, of course, sunglasses, the collection is tinged with that feel good playfulness that Walker does oh so well. If you don't take fashion too seriously and love The Magic Kingdom more than the average adult, this collection is definitely for you.
Earlier this week, Levi's dropped their collaboration with Mickey Mouse, which centered on cool graphic tees and Micky-fied denim. Before that, Vans released their own collection of ear-clad shoes that brought a little edge to cartoons. Uniqlo, Opening Ceremony, and Rag & Bone have also all released their own collections to fête the world's most beloved mouse, making him the most celebrated film star alive—at least within the fashion industry. Each collaboration brought something new and creative to the table (Walt would be proud) and Walker's is no different. The sheer cuteness of the campaign alone will have you wanting everything within the collection, which in itself is a fun and lively homage to a cartoon equally as charming.
See for yourself by checking out its most stellar offerings below and shop the full collection at karenwalker.com.
Comfort is Key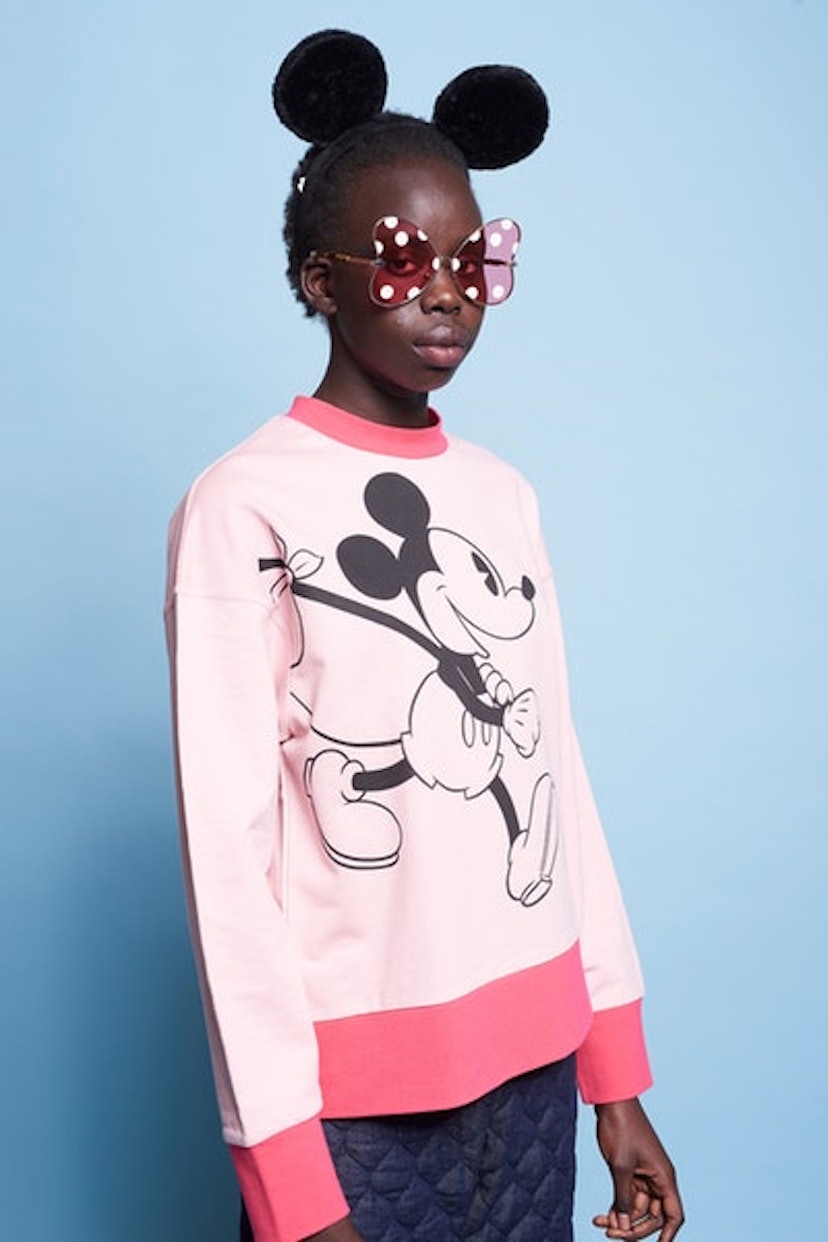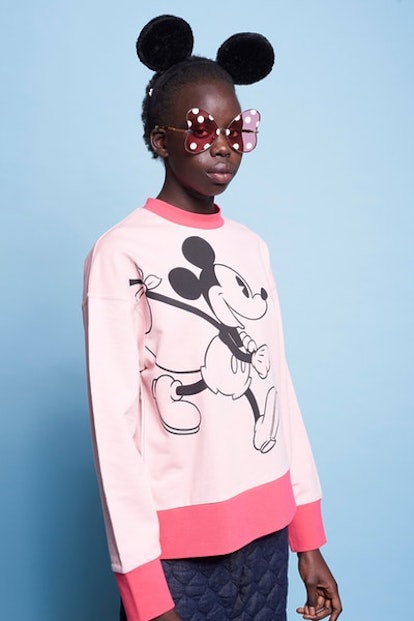 CLASSIC MICKEY OVERSIZED SWEATSHIRT
$147
Karen Walker
The original Mickey and darker pink cuffs and collar render this sweatshirt a notch above its peers. It's got a slightly retro feel to it and would make for the ultimate weekend top.
Mini Mickey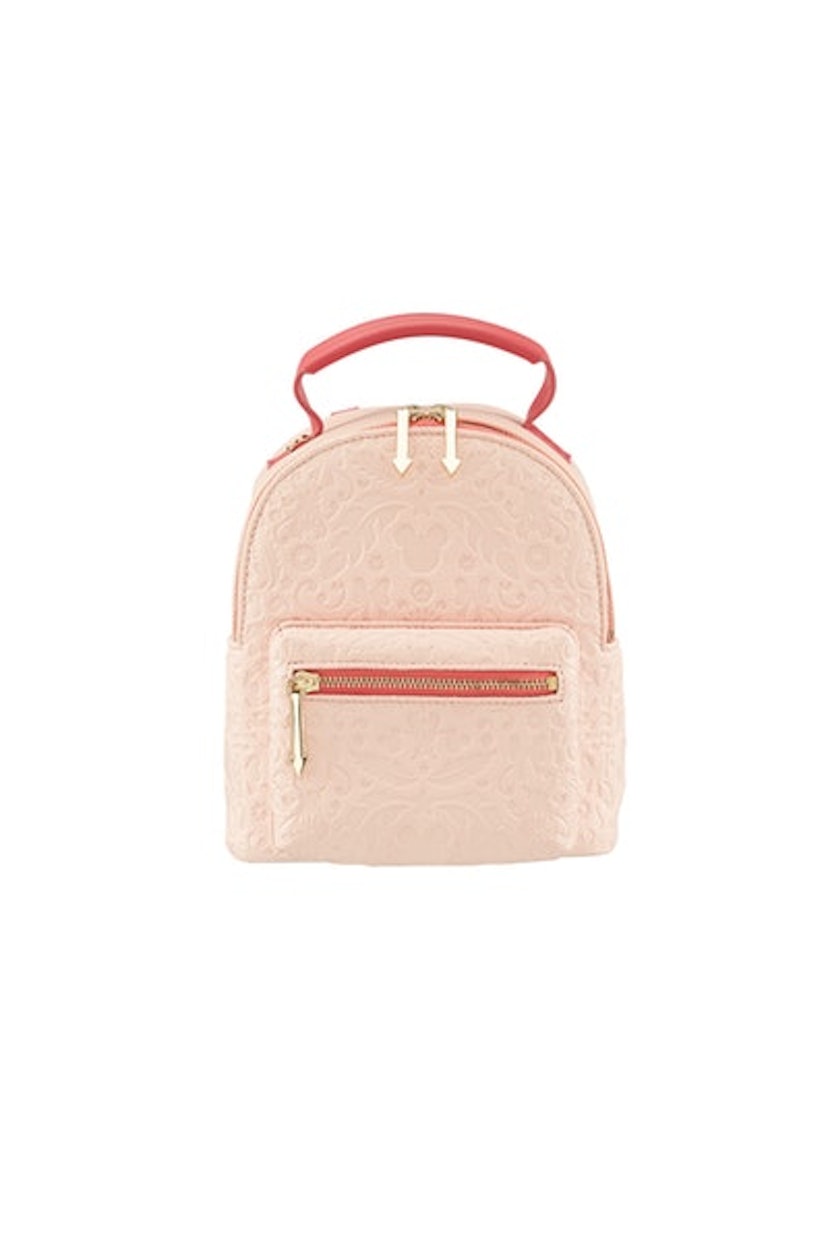 MICKEY BACKPACK
$144
Karen Walker
Minnie Mouse would approve of this Mini Mickey Mouse backpack. (Say that five times fast!) The iconic character's silhouette is subtly worked into the style, which would make for an excellent festival carryall.
Rose Colored Lenses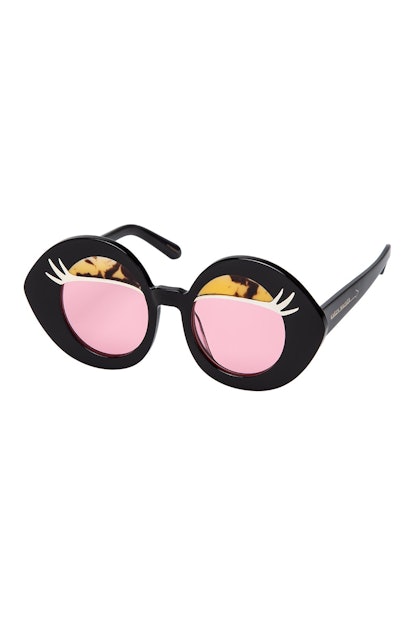 EYES FOR YOU BLACK
$194
Karen Walker
These are possibly the greatest sunglasses of all time. From the tinted lenses to the tortoise and lash details, they're the perfect mixture of luxury and kitsch.
Pin It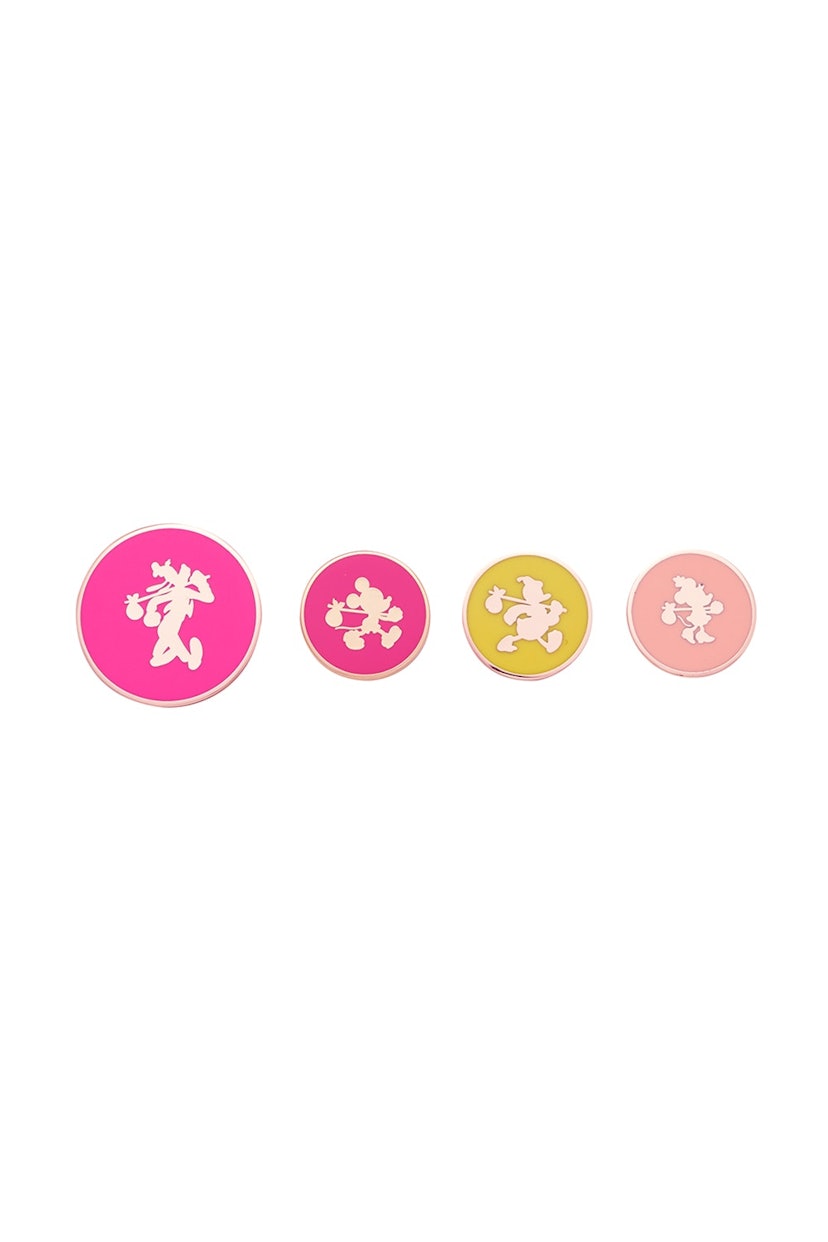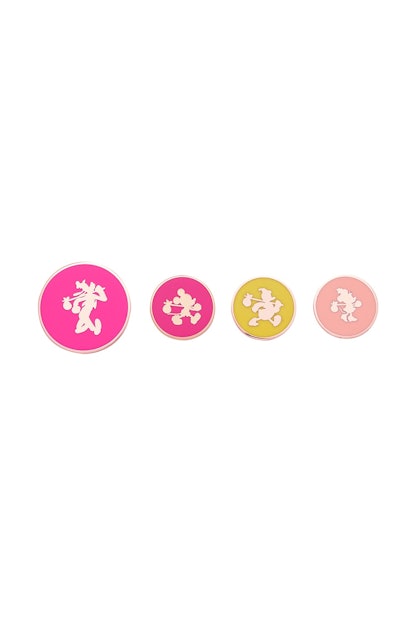 MICKEY & FRIENDS BADGE SET
$32
Karen Walker
Because four Mickeys are better than one. Pin them on your backpack or denim jacket as a means of super cute personalization.
Mug Shot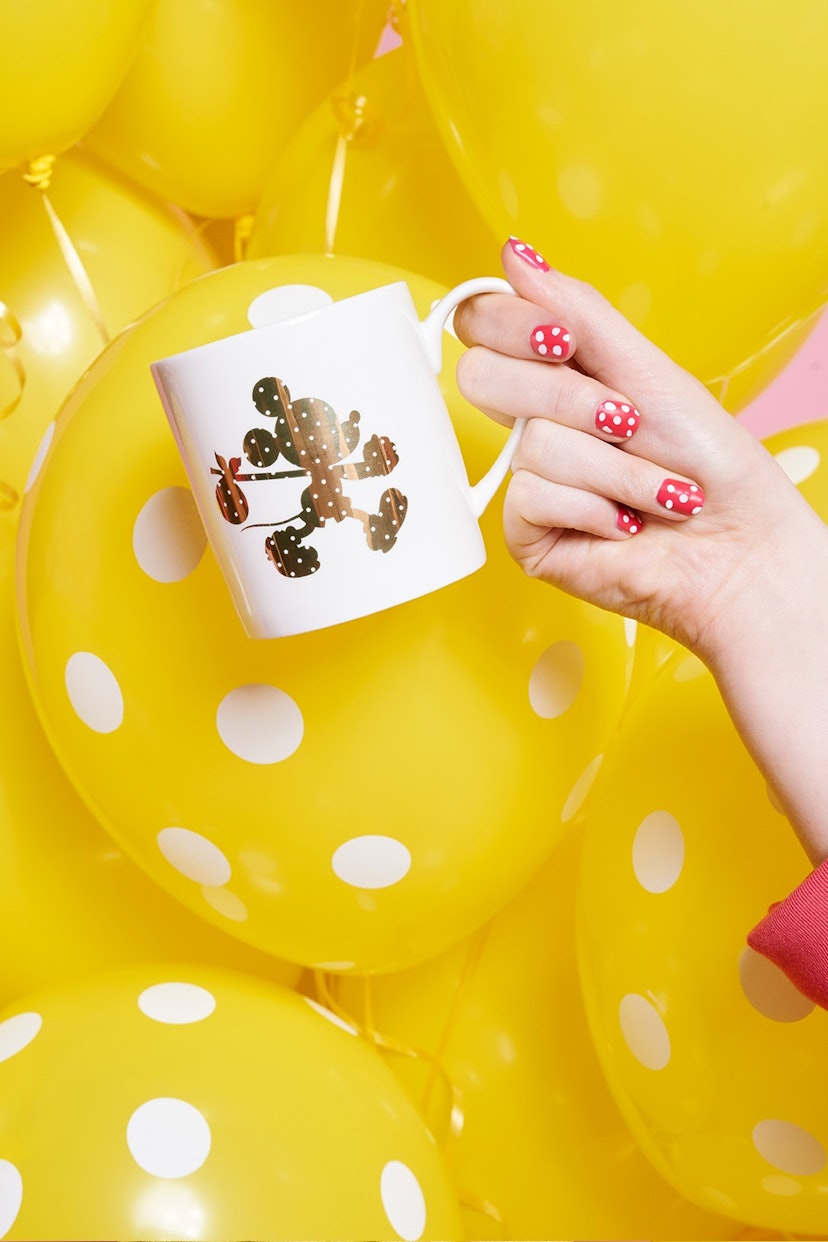 MICKEY & MINNIE MUG
$24
Karen Walker
Watch your Saturday morning cartoons while drinking coffee out of a cartoon-emblazoned mug. It doesn't get cozier or cuter than that!
X-Ray Vision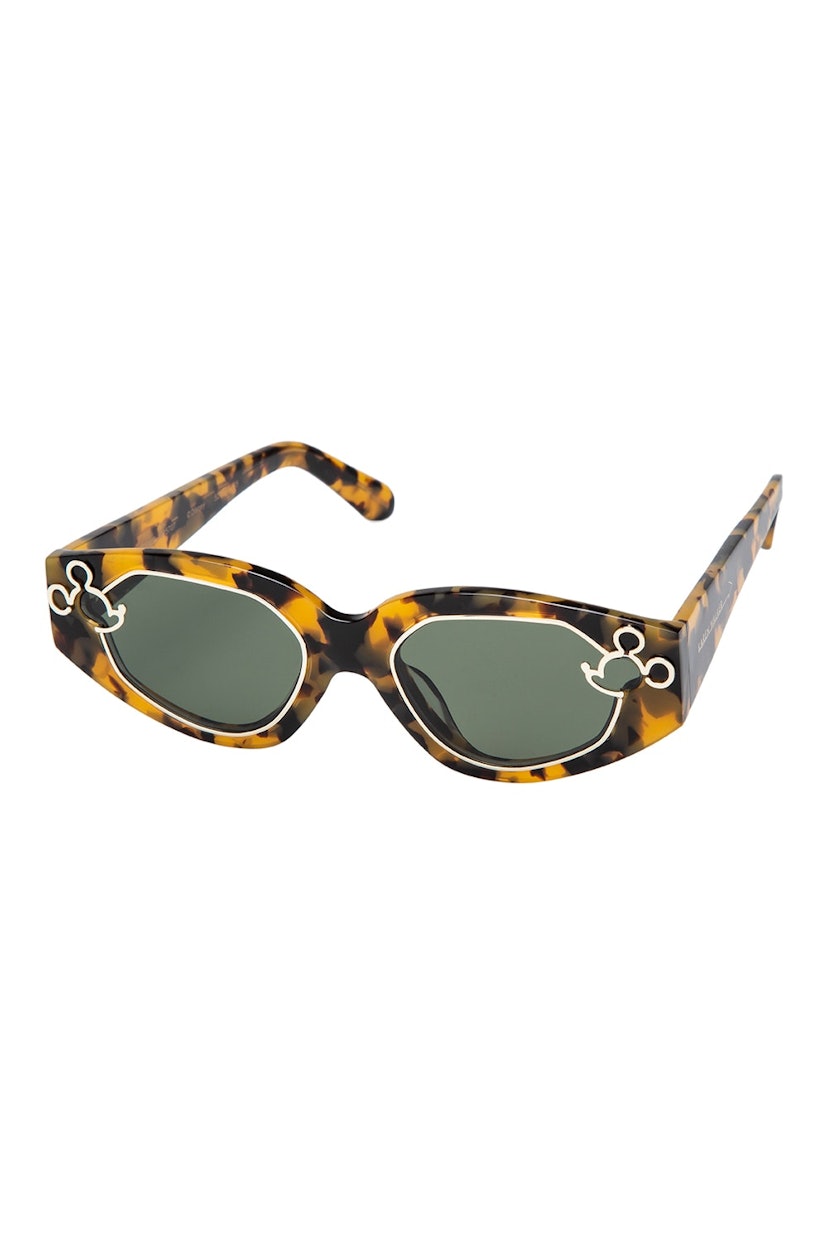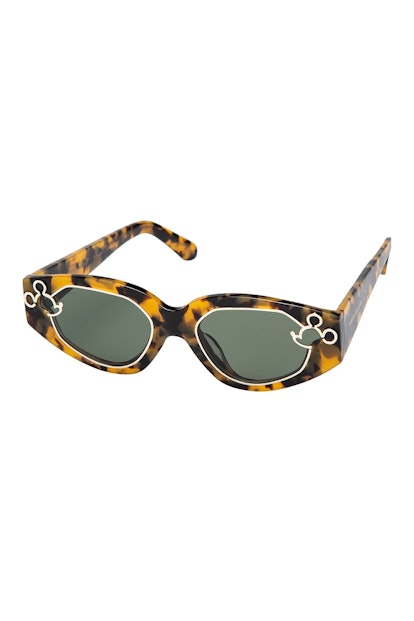 CAST OF TWO CRAZY TORT
$194
Karen Walker
If you don't want your sunnies to be too blatantly Mickey-inspired, this pair featuring a subtle metallic outline of the mouse is the perfect compromise. The tortoise shell rims and cool shape render them especially trendy.
Oh, Shirt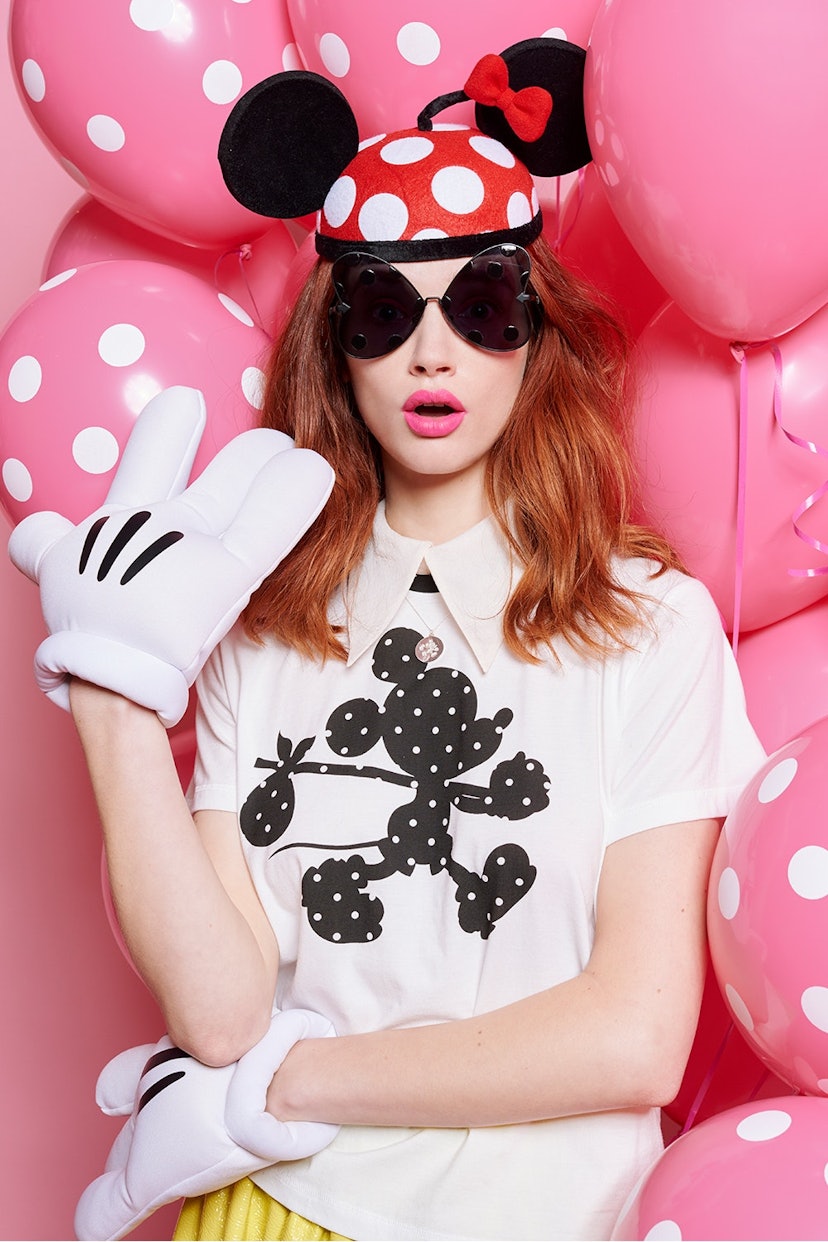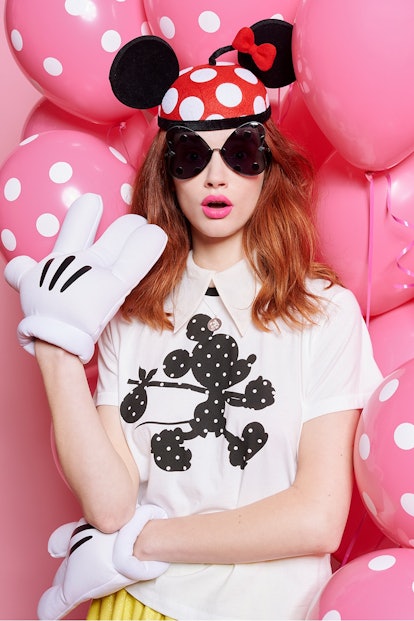 POLKA DOT MICKEY TEE
$97
Karen Walker
Your favorite white tee just got better thanks to the polka dotted silhouette of Mickey Mouse. Throw it on with jeans and tennies or pair it with a black mini skirt and booties.
Silver (Out)Linings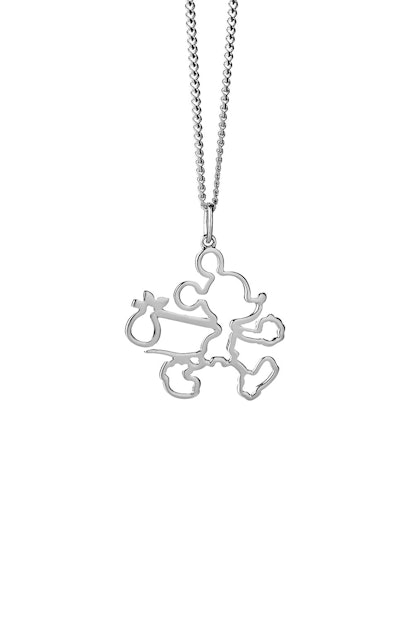 RUNAWAY MICKEY OUTLINE NECKLACE SILVER
$135
Karen Walker
This necklace will have you and your fellow Disney fans totally charmed. Its plain silver design allows it to pair with anything and it's perfect to stack other delicate metal necklaces on top of.
Source: Read Full Article