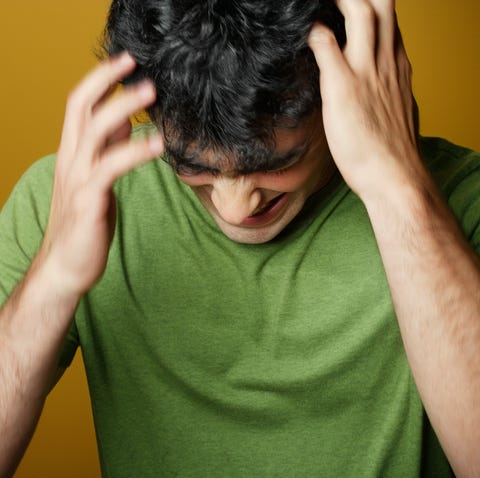 Seen your fair share of products that flake on their promises to get rid of dandruff? After squeezing through bottle after bottle of shampoo with no results, you may even be questioning if there's anything that will stop the embarrassing white sprinkles from appearing on your scalp, shoulders, and everywhere else.
Here's the deal: Seborrheic dermatitis, the medical term for dandruff, is caused by a yeast that set up shop on your scalp. Before you freak out—everyone has it! However, when there's too much yeast, that leads to irritation and inflammation, and eventually the flaking off of dead skin cells—that's the dandruff.
It may seem hopeless, but according to Angela Lamb, M.D., an assistant professor of dermatology at Ichan School of Medicine at Mount Sinai in New York City, there are hair-washing remedies that can help. "You need something that can treat the underlying cause—key ingredients for that are ketozonazole and salicyclic acid—and something that has tea tree oil, which is soothing," Lamb says.
Below, Lamb and other dermatologists give their go-to recommendations to help you fight the flakes. (Before you suds up, you can also spritz your scalp with vinegar to help kill the microbes causing the flakes.)
Dove Men + Care Dandruff Defense Shampoo and Conditioner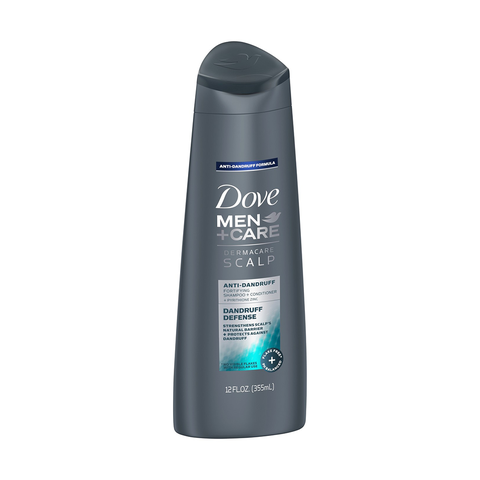 Target
Active ingredient: Zinc Pyrithione
Dr. Terrence Keaney, a dermatologist and men's skincare expert based in Arlington, Virginia, explains that because the scalp produces so much oil, it can overgrow and the yeast that lives on it produces the flakes. That's why he recommends a shampoo with a Zinc Pyrithione ingredient like the one in this Dove Men+Care bottle. This shampoo is designed specifically for men to relieve irritation and improves scalp health and leaves hair flake free with regular use. $4:
Buy It Here
Neutrogena T/Sal Therapeutic Shampoo Scalp Build-Up Control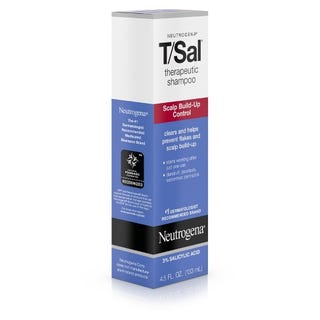 Target
Active ingredient: Salicylic Acid
When your hair's split personality comes out, this is a favorite of Shari Sperling, M.D., a dermatologist at Sperling Dermatology. "This shampoo works really well because the salicylic acid helps alleviate the dryness and flakiness associated with dandruff, and it can help clear crusty scalp build-up which relieves itching," she says. $7:
Buy It Here
Suave Men 2-in-1 Anti Dandruff Shampoo & Conditioner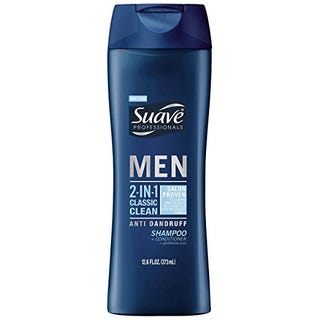 Amazon
This advanced formula cleans and conditions flaky hair in one step. Controls scalp itching and flaking associated with dandruff. $5
Buy It Here
Neutrogena T/Gel Therapeutic Shampoo Original Formula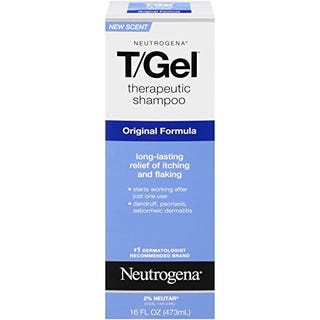 Amazon
Active ingredient: Neutar
This hair-washing product includes solubilized coal tar extract (or neutar), which handles the dirty work of fighting itchy, flaky scalp conditions, says Ranella Hirsch, M.D., a dermatologist based in Boston. With regular use, it can help make your hair manageable, full, and allow you to finally shake the flakes. $9
Buy It Here
Nizoral A-D Anti-Dandruff Shampoo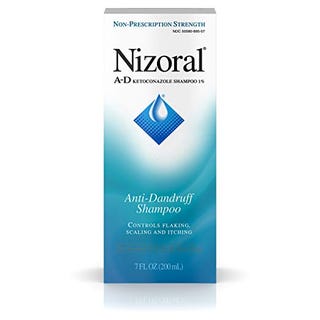 Amazon
Active ingredient: Ketoconazole
According to Lamb, it's key to treat the root of your problem, which is what makes this product so good at putting a dampener on your dandruff. Ketoconazole hits at the underlying cause, and fights the overgrowth of yeast that can lead to a flake outbreak. $12
Buy It Here
Selsun Blue Medicated Dandruff Shampoo/Conditioner 2-in-1 Treatment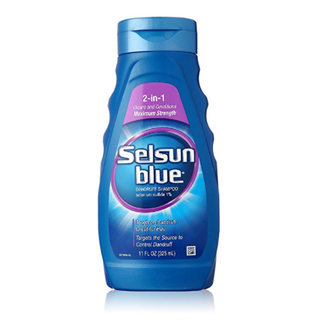 Amazon
Active ingredient: Zinc Pyrithione
This fast-acting formula (some who use it notice an improvement after just a use or two) earns Sperling's seal of approval because it helps slow down the production of skin cells (translation: that means fewer flakes). It also doesn't contain irritating alcohols or irritating scents, which can cause your already-sensitive scalp to flare up. $9
Buy It Here
Head and Shoulders Dry Scalp Care Dandruff Shampoo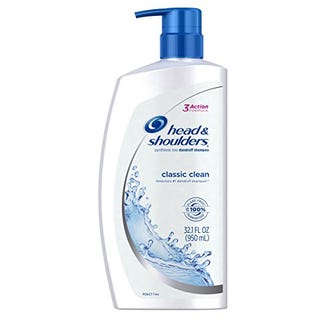 Amazon
Active ingredient: Zinc Pyrithione
You don't need to spend major bucks or hunt down a hard-to-find product with some magical ingredient from the rainforest. This is a top-notch option, Hirsch says: "You can get it over the counter at a reasonable price, and it's both antibacterial and antifungal." $8
Buy It Here
Source: Read Full Article