While most people are carefully studying the clothes on the runways at fashion week, I keep my eyes on the area above the neck — I'm talking about the hair and makeup, obvi! For one, I'm first and foremost a beauty junkie, and two, I can't afford the clothes anyway, so I usually just daydream about how I'm going to recreate the hair looks at home. Luckily for me — and you — the best hairstyles for winter 2018, according to the fashion week runways, are not only gorge, they're easy to recreate at home. And they're super practical.
Oversized Headbands
Whether you decide to wear your hair down this winter, up in your trusty topknot or in a messy ponytail, pairing your go-to look with a thick headband isn't just super stylish, it also keeps your hair in place when adding and removing layers of jackets, hoodies, and scarves all season long. For a modern take on the '90s staple, wear it slung low, past the hairline, and shop for ones in luxe-feeling fabrics, like faux leather or suede. You can even pull it over your ears to keep them warm on those extra cold days. After all, beanies and earmuffs are cute, but this one goes out to the girls who don't let icy weather stop them from serving major lewks.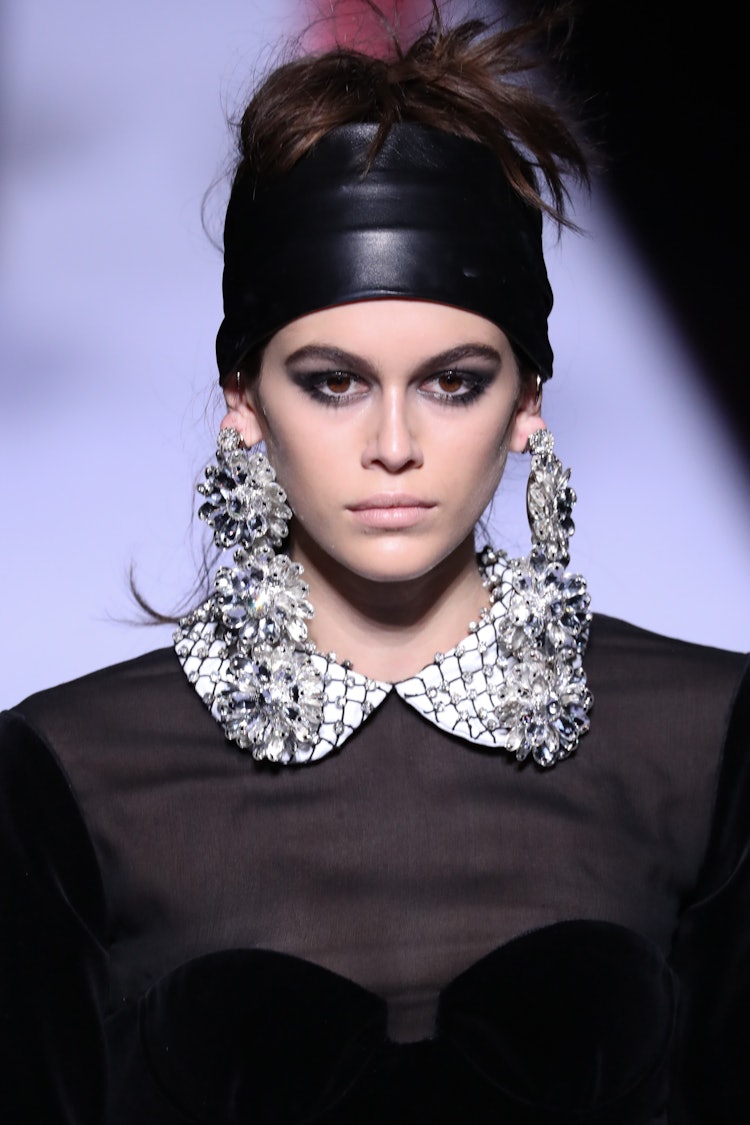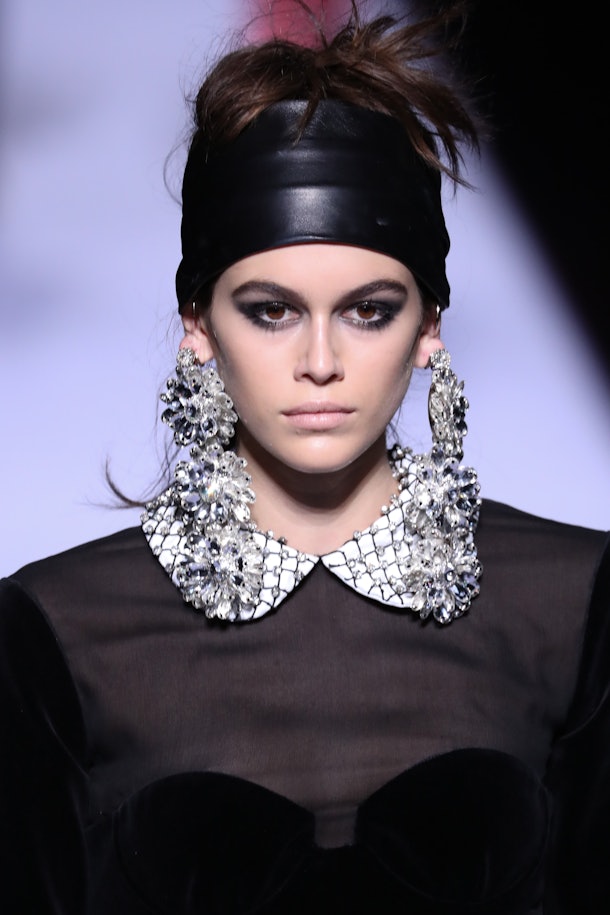 Tom Ford sells the same leather headband from his Fall/Winter 2018 show for a cool $400, but you can get an identical version on etsy.com for just $11. Score!
Strategically-Placed Bobby Pins
If you're looking for something that looks pretty but also doubles as a tool to keep your hair from blowing in your face when the wind gets going, here you go. Place clusters of bobby pins exactly where you need them (along the hairline, at the nape of your neck, anywhere!) and dress up your look with metallic finishes and rhinestone-encrusted styles.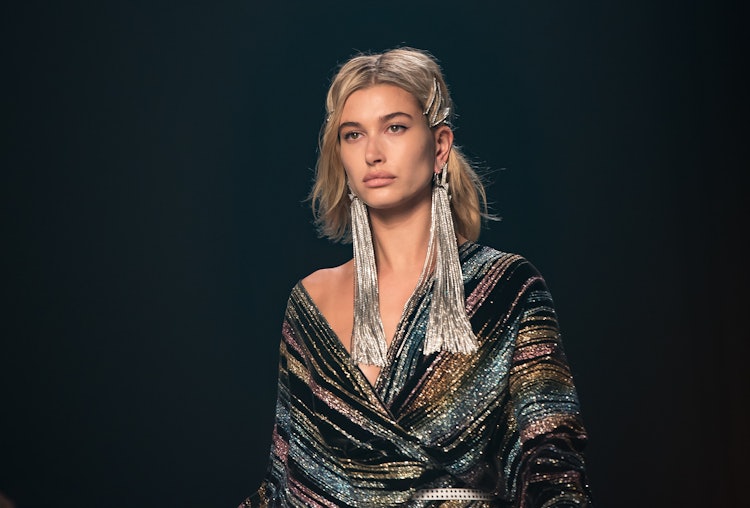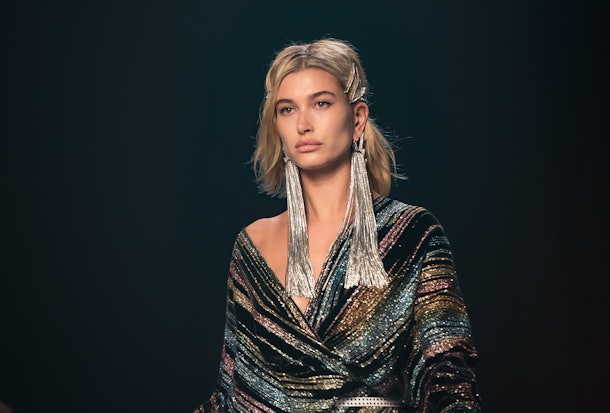 Because it's so easy to do and works with every hairstyle, this look has already taken off IRL. Celebrity hairstylist Justine Marjan has an obsession with clusters of sparkly bobby pins and styles her famous clients in them all the time.
To get the look, shop these Who Run Da World Rhinestone Bobby Pins ($10; dollskill.com).
Twisted Ponytails
Speaking of your hair blowing in the wind, finally there's a hairstyle that looks chic AF and prevents those huge hair knots you come home with on windy days. And yes, you can do it on yourself!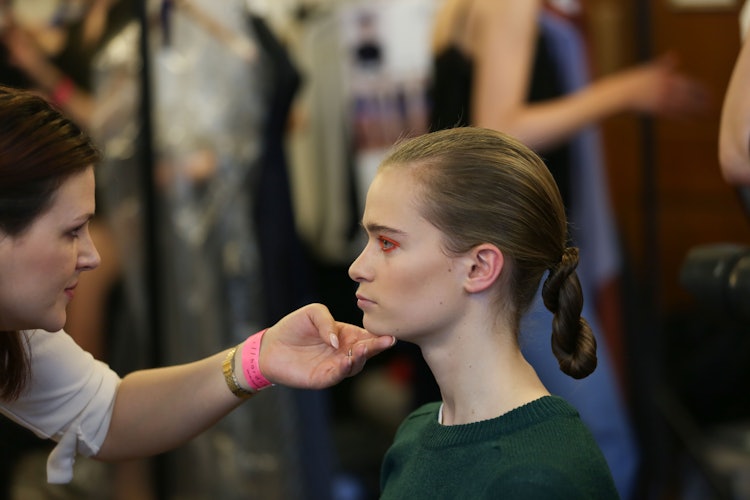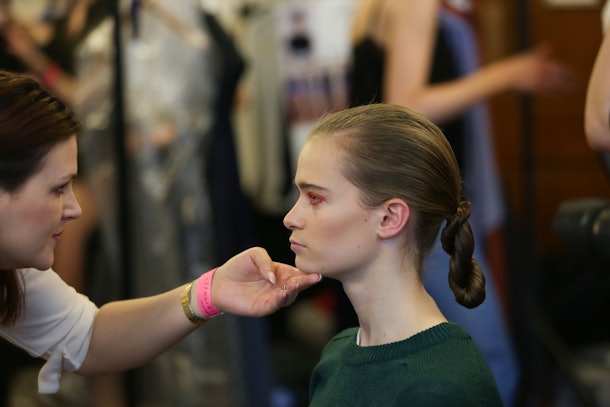 To get the look, pull your hair into a ponytail. (You choose the placement. I wear mine Ariana-Grande high, but low on the nape of your neck is good, too!) Then, secure with an elastic. Tightly twist your ponytail clockwise until it coils up on itself, and fold your hair in half with the ends pointing to the base of your pony. With a second hair tie, secure the ends at the base.
Romantic Buns
When in doubt, just pull your hair back. Incorporating twists along the hairline, messy tendtrils along the face, and tons of texture on the bun will make it feel elevated, when all you really want is a look that will survive a blizzard.
The best part is, a romantic bun like this makes you look super polished when paired with a simple turtleneck. Consider your winter uniform found.
Source: Read Full Article