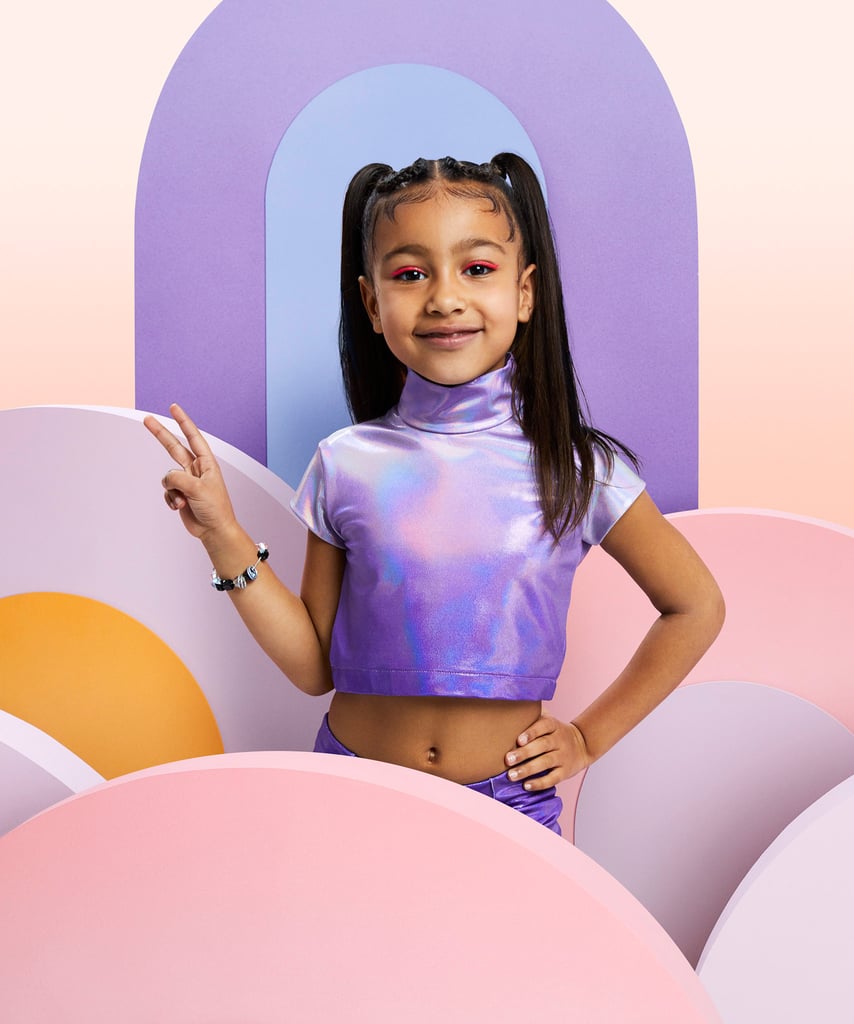 North West just landed her first-ever magazine cover. (Yes, Kim Kardashian and Kanye West's 5-year-old daughter — that North West.) The celebrity child is starring in WWD's Beauty Inc. issue, which explores Generation Z and Alpha's inevitable effect on the beauty industry. Generation Z is typically defined by people born between 1995 and 2009, while Generation Alphas are those born after 2010. Born in 2013, West represents the future of beauty consumers, the publication asserts.
In the playful editorial, West wears hot pink eyeliner that's not unlike the neon eye makeup her aunt Kendall Jenner has been trying out lately. In fact, one of the family's go-to artists, Mary Phillips, did West's makeup for the shoot. The eyeliner color, however, was apparently selected by West herself, according to a tweet from Kim Kardashian. Meanwhile, hairstylist Chris Appleton styled West's hair in spunky pigtails and space buns.
While she is incredibly young, the cover isn't all too surprising: Kardashian has previously said West wants to be a makeup artist, and the mother-daughter duo even once shared a joint "tutorial," which truthfully involved a lot of foundation and a brief temper tantrum. Kardashian received some criticism when she allowed West to wear red lipstick on Christmas Eve, but the mom explained it was a "special occasion."
Following this exciting first, Kardashian proudly shared the editorial on Instagram and said, "My most stylish and beautiful baby girl . . . She loves fashion and beauty and has so much fun doing this." See all the photos ahead.
Source: Read Full Article