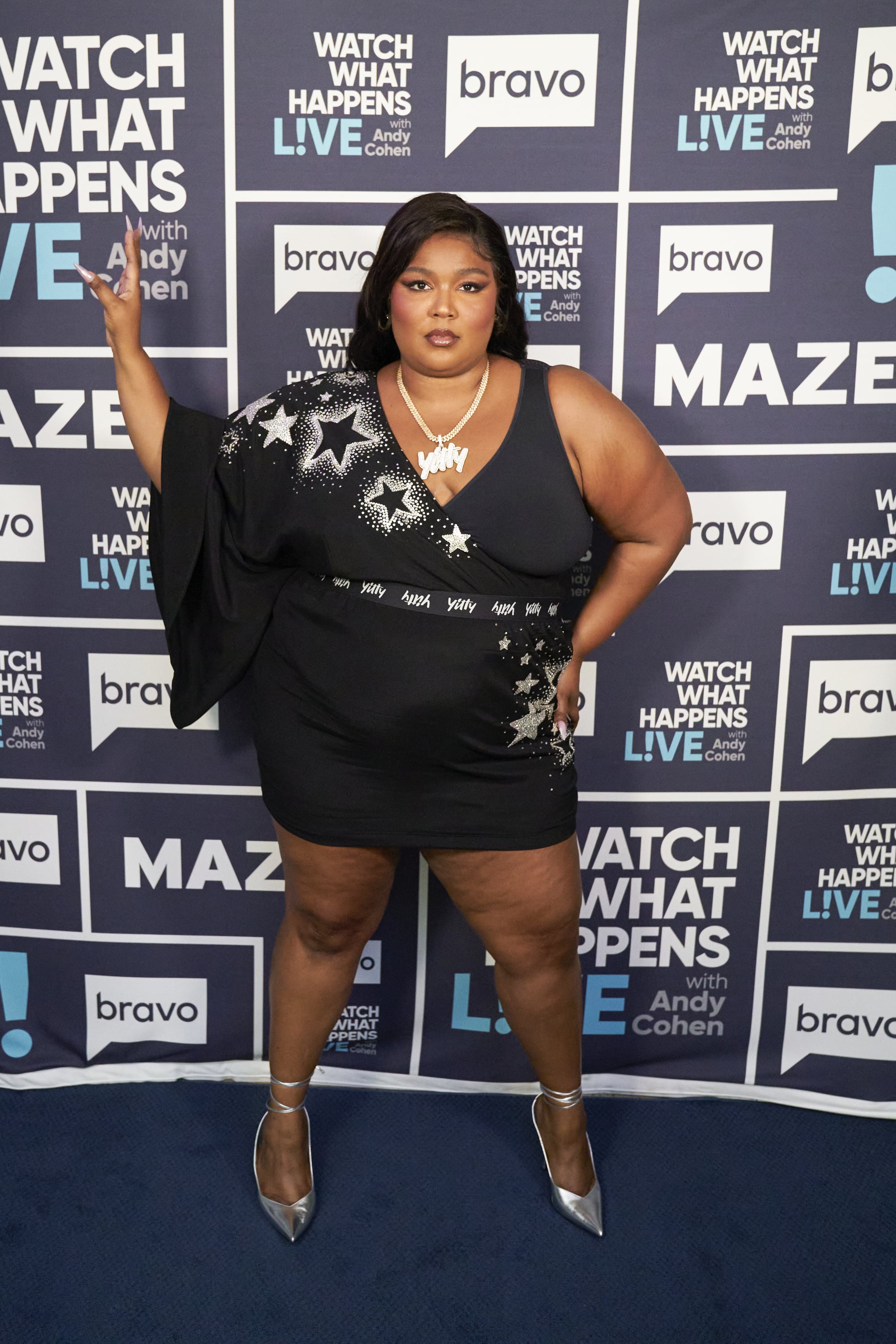 Image Source: Getty/Bravo / Contributor
Lizzo may have just provided the wedding beauty inspiration you didn't know you needed. The musician has been soft launching the release of her new music video "2 Be Loved," and the premise seems to be her reflecting on whether or not she is ready to be in a committed relationship for the rest of her life. Slight existential crisis aside, the beauty moments in the video — particularly Lizzo's wedding white nails — definitely deserve a spotlight.
The alabaster polish was painted on by Lizzo's go-to manicurist Eri Ishizu and kept in her typical extra long stiletto shape. Unlike many of Lizzo's past manicure looks, they were also kept simple, void of any additional nail art.
Not only are white nails a bridal staple, but if you're not yet ready to walk down the aisle, they have also become somewhat of an unofficial nail color for the summer. Different iterations of the nail look have seen spikes in popularity throughout the years — like the pearly white nail polish trend worn by Selena Gomez, Cardi B, and Jennifer Lopez — but no matter what variations of the trend come about, there's nothing like the simplicity of a minimal white manicure.
If Lizzo's wedding-white nails are your bridal vibe, take a closer look at some of her manicures from the video for some more wedding beauty inspiration.
Source: Read Full Article