Jennifer Lopez's Nail Art Tribute to Kobe and Gianna Bryant

Jennifer Lopez has long been a fan of nail art, using it as an extension of her incredibly glamorous outfits, or to make a statement of their own. Her latest design, created by her longtime manicurist Tom Bachik, however, was a way to honor the lives of Kobe and Gianna Bryant the day of their memorial service on Monday.
The manicure was simple, yet powerful. The design featured a sheer, pinky-beige base shade with gold glitter layered over the top. Bachik created two accent nails, including the numbers "24" and "2", also in gold, as a tribute to Kobe and Gianna's basketball shirt numbers.
Lopez wasn't the only one that honored them in this way. Beyoncé also wore meaningful nail art. Along with her outfit — which was full of thoughtful tributes — she wore a dark purple base with "Gigi" and "Kobe" written in yellow nail polish on each hand, which could be seen during her beautiful performance.
Ahead, get a closer look at both Lopez and Beyoncé's special manicures.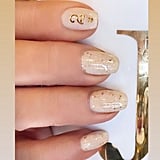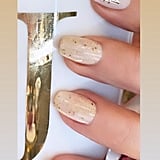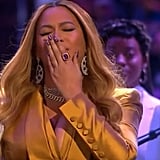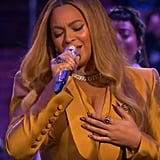 Source: Read Full Article