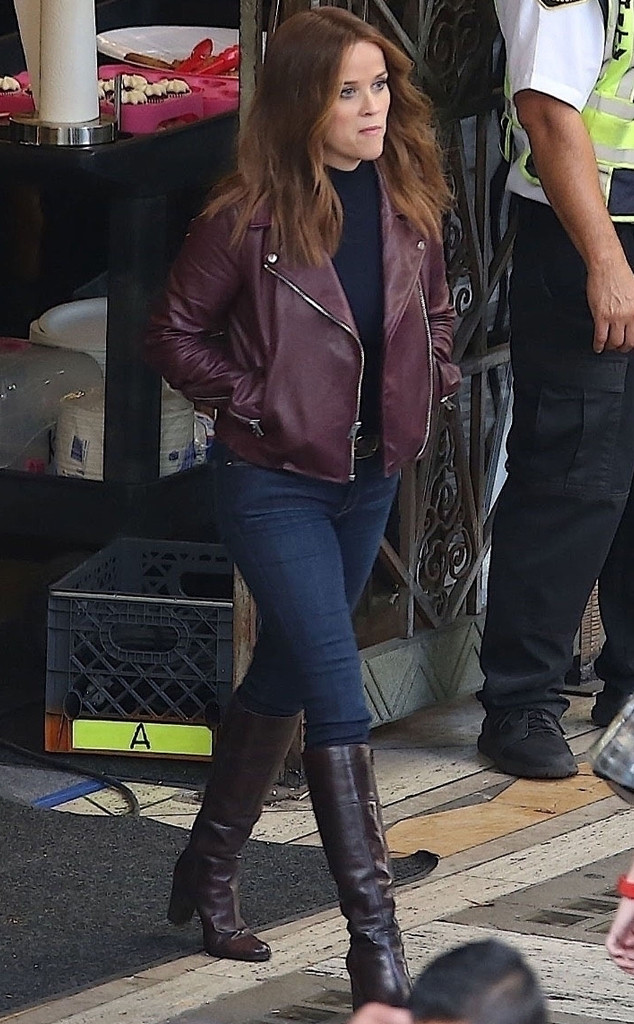 W Blanco / BACKGRID
One of Hollywood's most iconic blondes is changing up her look.
Reese Witherspoon was photographed sporting brunette hair on Thursday while working on the set of one of her newest projects in Los Angeles. In addition to donning the darker 'do, Witherspoon rocked a black top, a wine-colored jacket, jeans and boots—a perfect look for fall.
It's unclear whether Witherspoon actually dyed her hair for a role or whether she was just sporting a wig. However, she did post an Instagram Stories video of her sporting her traditional shade at one point in the day, as well.
Still, it wouldn't be the first time Witherspoon has ditched her blonde locks. As fans will recall, she's dyed her hair a darker shade for a few roles, including her performance as Carrie in the 2014 film The Good Lie and for her Oscar-winning role as June Carter in the 2005 film Walk the Line.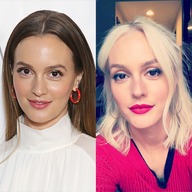 Photos
Stars' Epic Hair Transformations
Witherspoon appeared to be on the set for her new Apple series. As Deadline previously reported, the currently untitled morning show drama series explores the lives of the people who carry out this daily TV show role. The series also stars Steve Carrell—making it his first return to the small screen since The Office—and Jennifer Aniston, who, of course, captured fans' hearts on Friends.
"Well, this is going to be fun!" Witherspoon wrote in an Instagram post about the show along with the hashtag #DreamJob.
However, this isn't her only project. Witherspoon has also been working on season two of Big Little Lies and recently revealed she'll be starring in a third Legally Blonde movie. So, even if she did dye her hair, she'll likely be back to her blonde locks soon enough.
Source: Read Full Article