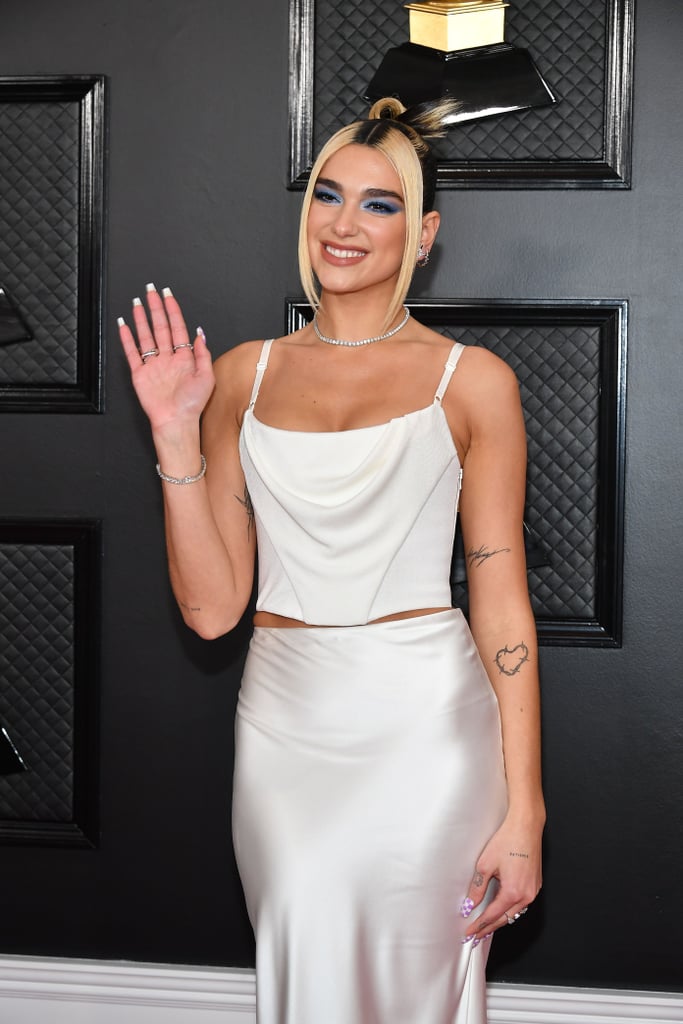 Dua Lipa's Funky Checkerboard Nail Art Is Here to Blow Our Minds

Back in 2017, Dua Lipa set new rules for ending toxic relationships. Now, she's doing it again, but with her nail art. When it comes to red carpet nail art looks, most celebrities match their nail polish to their ensemble or makeup, but not Lipa — at least, not at the 2020 Grammys.
Although the "Don't Start Now" singer isn't nominated this year, she arrived to the Grammys prepared to impress. Mission accomplished, especially thanks to her funky nails painted in a purple polish and decorated in a white checkerboard pattern. But this look was created by nail artist Mei Kawajiri, which means it's not finished until a bit of sparkle is added and, of course, it was. Look closer and you'll notice each nail is bedazzled with tiny diamonds. While this nail art alone is rad, it's even more special mismatched by Lipa's '90s blue eyeshadow and white Alexander Wang slip dress. The entire look is chaotic good and it's blowing our minds.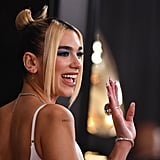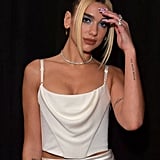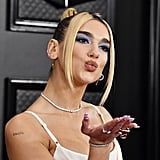 Source: Read Full Article