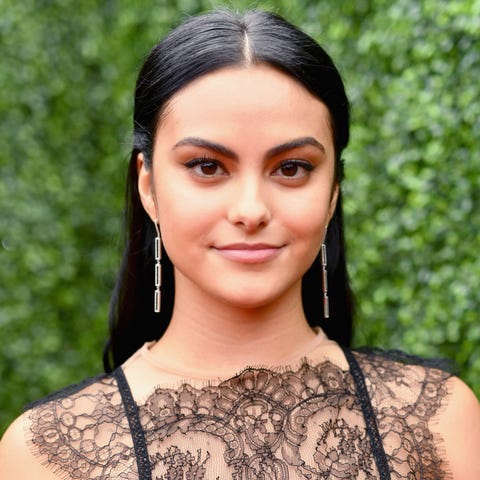 Just when you thought you couldn't love Riverdale's Camila Mendes more, she manages to up her awesome points by combining the two most wonderful things in the world: brunch and beauty. Because in a clip posted to Cole Sprouse's Instagram Stories this weekend, Mendes is shown blending her makeup in with not a Beautyblender, or a tissue, or even her fingers, but a damn pancake. Yup.
In the video, Mendes is chillin' in a booth at the iconic Pop's Diner on the set of Riverdale when she suddenly picks up a pancake from her plate, folds it in half, and jokingly stamps it across her face like a sponge, "blending" in her foundation.
View this post on Instagram
Dead, frecking cutie lol 💖 #camimendes #camilamendes #veronicalodge #riverdale #varchie #cute #colesprouse #jugheadjones
A post shared by <— 𝘼𝙡𝙡 𝙖𝙗𝙤𝙪𝙩 𝙘𝙖𝙢𝙞 (@luvucami) on
Though we've seen a lot of weird-as-hell objects being used in lieu of makeup sponges in the last few years (let us never forget the tampon-blending video, the condom-blending video, or, of course, the hardboiled egg-blending video), this is the first time we've seen breakfast food used in the making of smooth skin. And honestly, I'm loving it—solely because who the hell doesn't want to smash their face into some pancakes.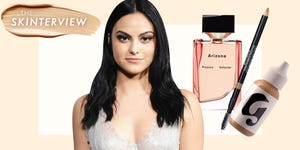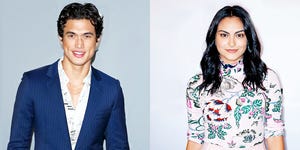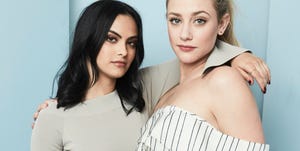 Of course, this is a totally ill-advised method, because it's a joke and not at all real, so please do not try this at home. No, your face won't fall off (unless you have a pancake allergy, I guess), but you will coat your skin in a fine layer of oil, which is a nightmare for anyone who's acne-prone.
Still, I will happily watch and re-watch this video until the end of time. Now excuse me—going to go order a stack of pancakes.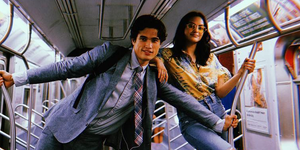 Source: Read Full Article