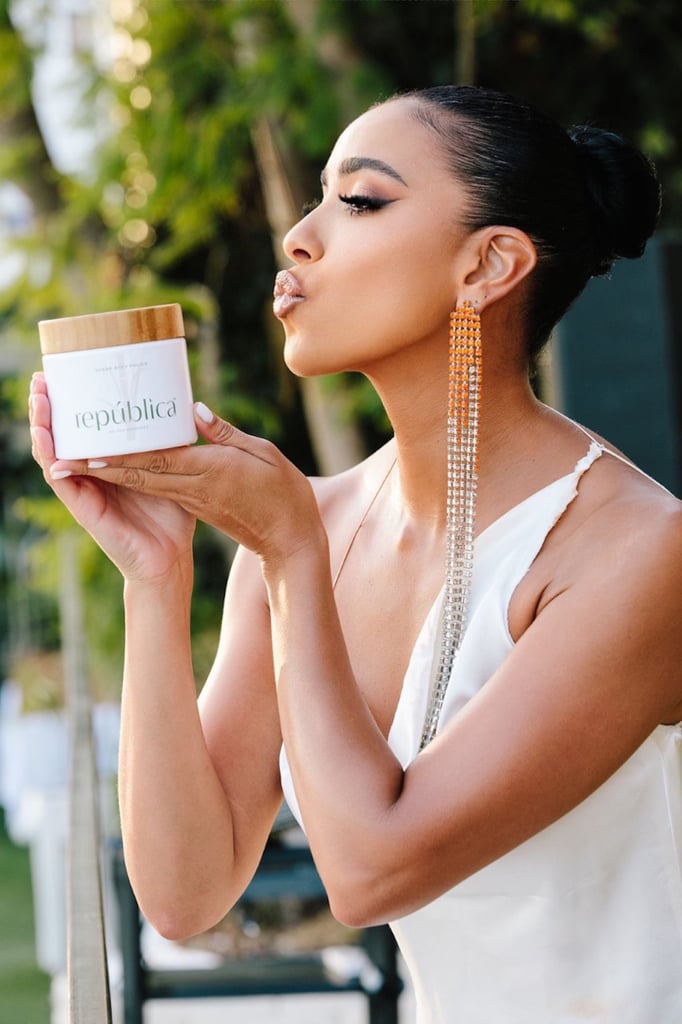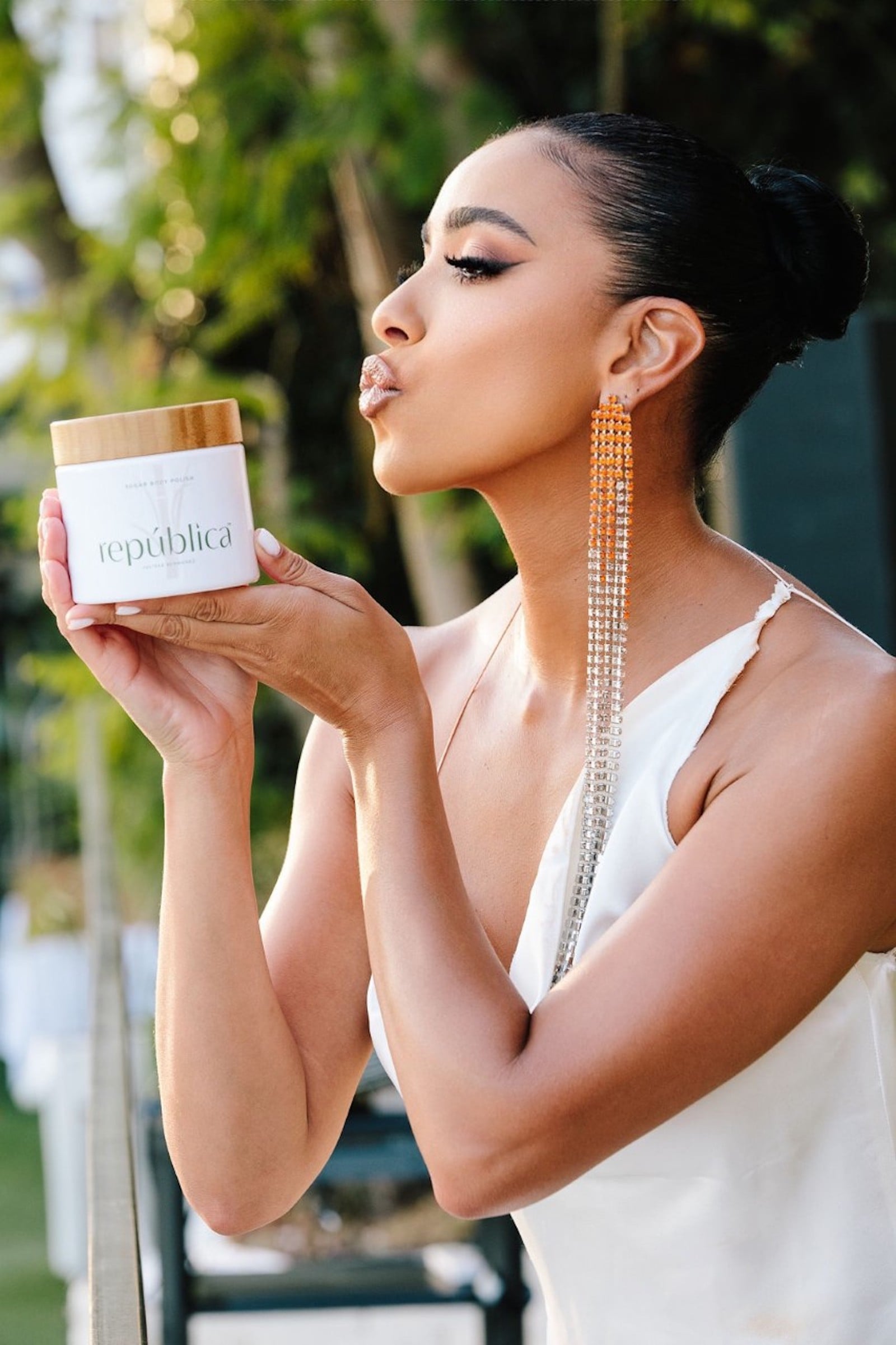 When Julissa Bermudez began ideating what would now be her body care brand, república skin, she knew she wanted it to accomplish two things: make the consumer feel as if they were being transported to the Caribbean and leave their skin looking radiant.
"I've always tried to figure out how I could get my skin to look like I've been in the Caribbean all year round —that hydration, that glow, that dewiness and finish you get when you're in the Caribbean, because of the humidity and all of those factors," Bermudez tells POPSUGAR. "So, I started DIY mixing all kinds of oils with salt and then sugar. That's really when the light bulb went off. I wanted to figure out how I can have the ingredients and the story still match the heritage of where I'm from and the roots."
Born in the Dominican Republic and raised in Queens, NY, for Bermudez creating and developing república all began with recurring trips to the Dominican Republic, known for its sugar cane.
"When thinking about república being a heritage brand and on the island of Dominican Republic, there's a lot of sugar cane," the TV host turned beauty entrepreneur shares. "I got inspired by the fact that sugar is less abrasive. It is sweeter," she says. "This is why we say 'skin as sweet as sugar,' and the mix of the way the sugar melts on your body with the natural oils —that combination just really left a beautiful finish. Sugar isn't as stripping as salt. So, I didn't want it to be that . . . I wanted to basically have a humectant and the mix of the ingredients, restore your hydration rather than continuing to strip, which is what most exfoliants do."
Thus, república and the brand's first product, Sugar Body Polish ($42), was born—a skin exfoliant made to provide gentle exfoliation all over the body, buffing away dryness, nourishing the skin, and leaving it feeling hydrated.
"It took almost three years to launch this brand because of the research and development, and then the different factors during the height of the pandemic, getting the ingredients and the shipping debacle of getting things from overseas," she says. Bermudez spent countless hours in the lab, even while recovering from a knee injury. "It was a lot of trial and error because this is a proprietary blend. This isn't turnkey. This is literally me going to the labs and giving them exactly what I thought I wanted and then remixing it until I finally got it right. And you'll notice the difference between república's sugar body polish versus others. It's a controlled application, which is why it also includes the scoop."
Bermudez works to maintain the brand's authenticity, sourcing ingredients directly from the Dominican Republic. "A lot of the ingredients are sourced overseas, and we do say born in the Dominican Republic, made in the USA with pride and passion because that really is the case," she says. "The goal is to literally have everything sourced directly from the Dominican Republic, but it's really tough when you're not there physically."
While the "Empire Girls" star is known for her stunning makeup looks on Instagram and is obsessed with a glam beat, she says her deep relationship with the importance of body care and honoring her skin is why she opted to create a body care line versus a makeup brand. Her desire to keep her skin feeling nourished, polished, and hydrated all year round really motivated her to figure out how she could accomplish it.
"I've always thought that body care is skincare," Bermudez says, explaining why there was never any doubt that body care was the way to go. "I don't mind doing steps. That's kind of what we have coming up for república— it's a system. It's going to be first you polish and then you'll do the other steps that are coming up."
Bermudez truly wants to create an experience with república for her consumers. "I want people to experience that self-care moment in a way that makes them feel as if they are honoring their body as if they are really getting the benefits of all the ingredients and the proprietary blends. And I want people to feel connected. Whether you are from the Caribbean or not, I want you to feel as if you've been transported."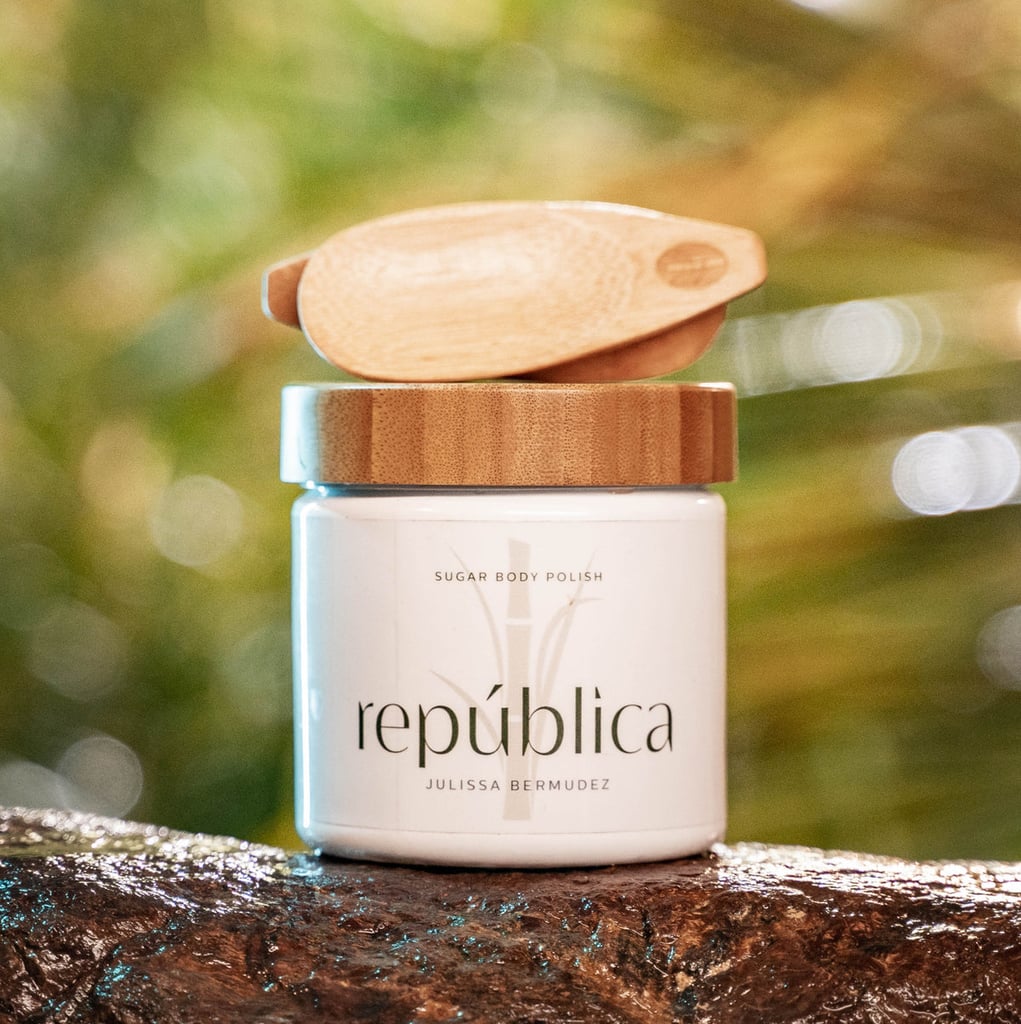 Source: Read Full Article