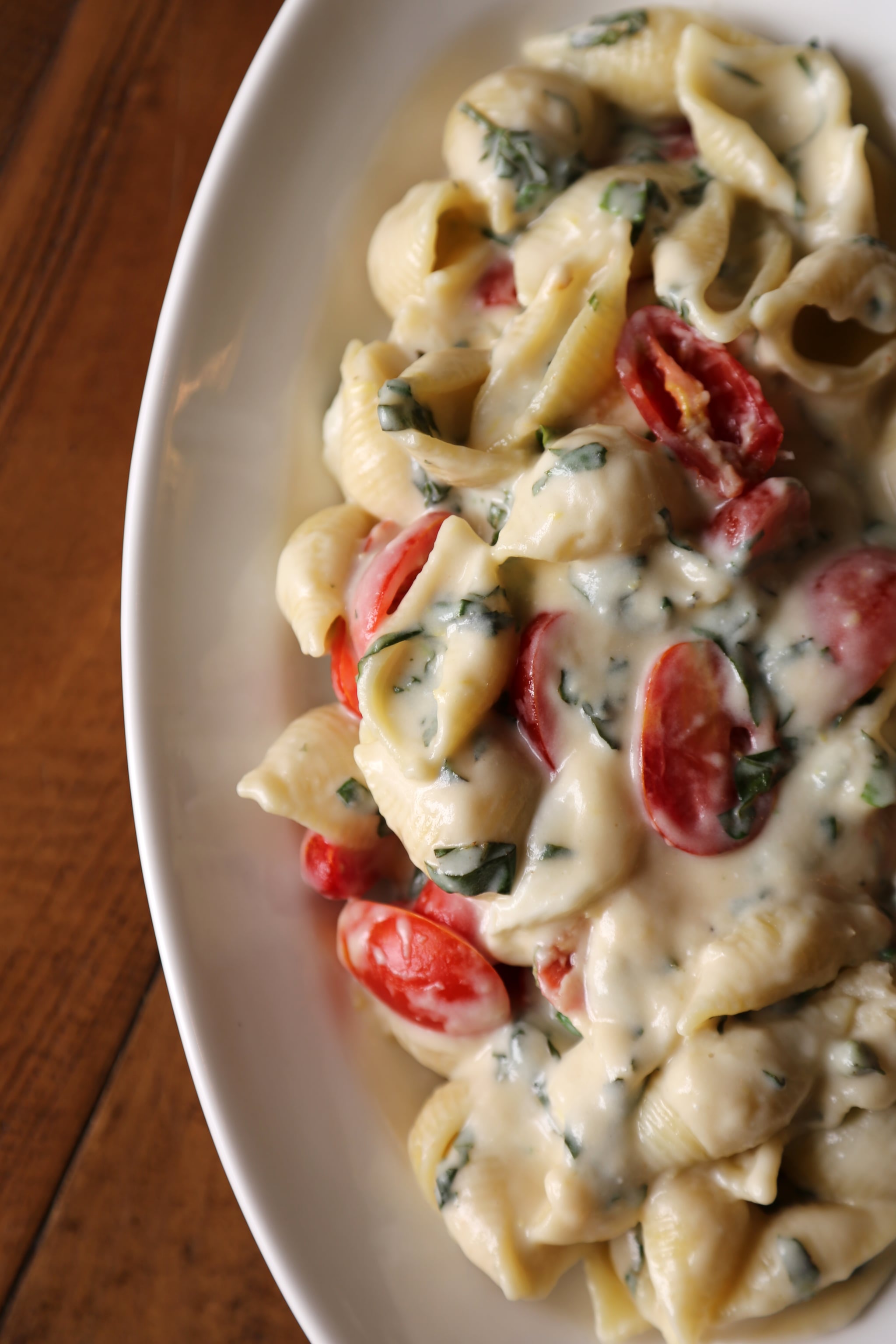 I asked Laura Werlin, a cheese expert, to share her tips on making a Summer-appropriate macaroni and cheese. She answered, "I have a whole chapter [in Mac & Cheese, Please!] called 'Lighten Up, Cool Down,' and those recipes are all intended to be a little easier to make and a little lighter in spirit and in substance. I really like the goat cheese, mozzarella, basil, and tomato mac and cheese. It's basically a play on the caprese salad. It's just so light, summery, easy to make, and really satisfying."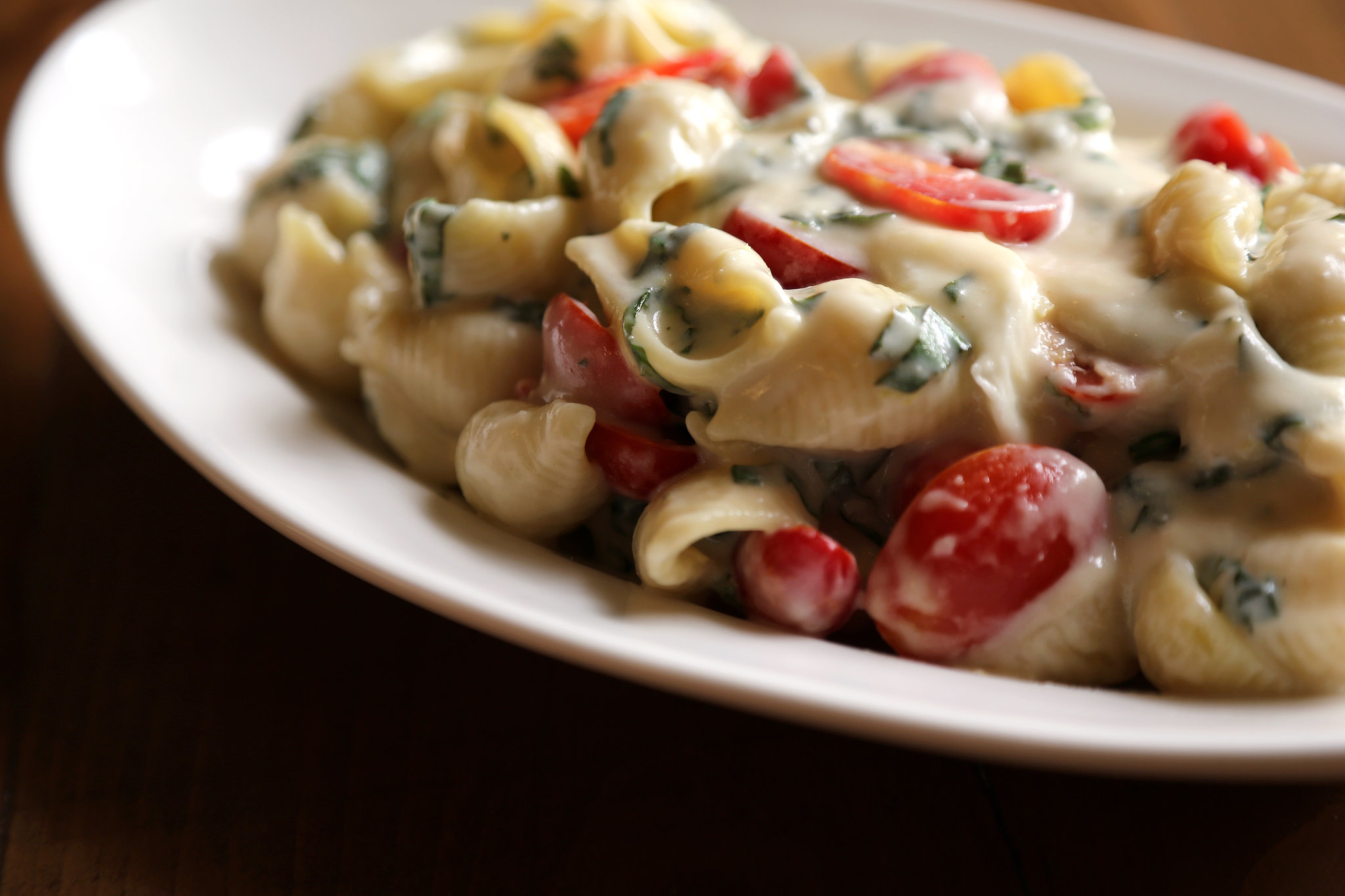 Lucky for us, she sent over the recipe so we could test it, and it's no exaggeration when I say this is one recipe I plan to make again and again. The dish is like nostalgia and vacation stirred together. First, the gooey mac and cheese brings you back to the staple dinner you enjoyed as a kid, and second, the fresh tomatoes, basil, and mozzarella will make you feel like you're dining at a piazza in Italy.
Goat Cheese, Mozzarella, Basil, and Tomato Mac and Cheese
Notes
The original recipe calls for skim milk. I used whole milk here, but feel free to use whatever milk you have on hand.
In addition, use whatever mozzarella you can get your hands on. I used the little orbs, because they are fun to discover when melted throughout the pasta.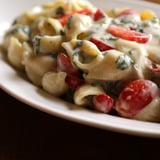 Ingredients
Directions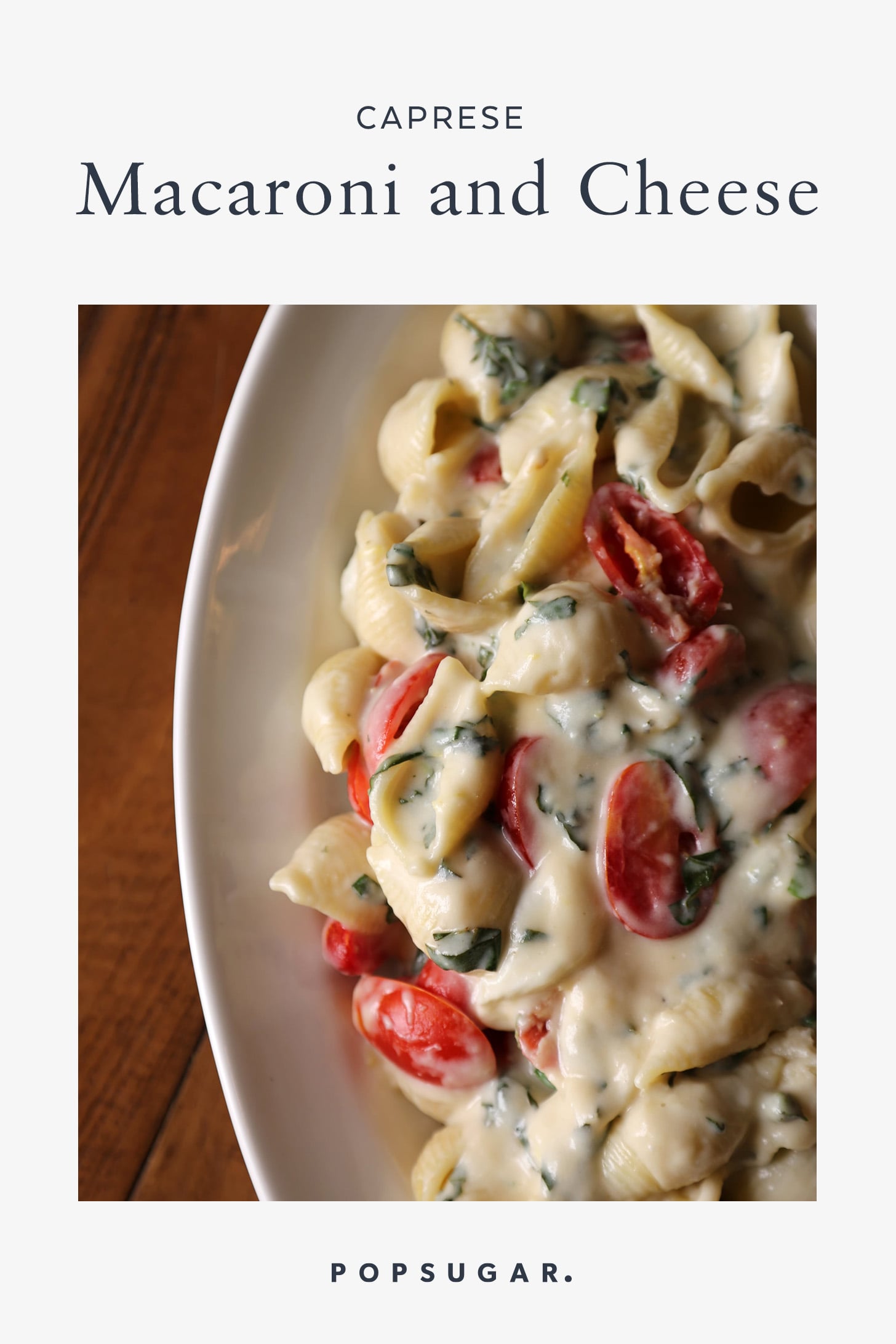 Information

Source: Read Full Article